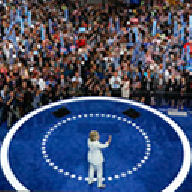 Der GOP nicht geben? Das gilt wohl ja eher für Schachkopf Kemp!!!




Sie zeigen immer mehr aus welch ehrloser Familie Sie stammen. Monarchistenpack.

Stimmt, ich hatte ganz vergessen, daß die GOP eigentlich eine glühende Unterstützerin der Monarchie ist und immer war. Da muß ich mich natürlich bei Mr. Dietz entschuldigen und ihn darum bitten, ein monarchistisches Programm für die GOP zu entwerfen. Ich spiele übrigens gerne Schach, insofern bin ich wohl auch ein Schachkopf.

Ich habe noch nie so eine Schande nicht nur für die GOP sondern auch für unser gesamtes Vaterland gesehen wie Mr. Dietz.

Es regen sich hier stimmen die gerade mal drei Tage der GOP angehören, das ist eine Unverschämtheit. Dem Darymple sei eines gesagt wir sind keine Monarchisten, er solle besser seine Zunge im Zaum halten bevor es mir einfällt seine Klitsche aufzukaufen, das selbe gilt auch für Kemp. Hadley soll soch darum kümmern das die Matrosen anständig ausgebildet werden, damit sie einen Krieg gewinnen , mehr nicht.
Die GOP muss zurückkehren zu alten Standpunkten, wenig bis keine Sozialleistungen, mäßiger Lohn für längere Arbeitzeit, Abschaffung des Gewerkschaftsunwesens, Kontrolle der Eingeborenen, all die vernünftigen Standpunkte , die man sich einst auf die Fahne schrieb.

Mr. Dietz,




ich bin nicht seit 3 Jahren Mitglied der GOP, sondern seit mehreren Jahrzehnten. Ich wüßte ferne nicht, weshalb Sie dazu in der Lage sein sollten, meine Firma aufzukaufen.




Inhaltlich zeigen Sie ein profundes Unverständnis, wenn es um klassische Positionen der GOP geht. Wer zum Beispiel Anhänger einer klassisch angebotsorientierten Politik ist, wird nicht behaupten, die GOP vertrete mäßige Löhne bei längerer Arbeitszeit. Vielmehr wird man in diesem Fall seriös die Position vertreten, Fragen des Lohns und der Arbeitszeit sind Fragen des Marktes, beziehungsweise Fragen der Vertragsgestaltung zweier Vertragspartner, in die sich der Staat nicht zu mischen hat. Wie mit Gewerkschaften umzugehen ist, sollte der jeweilige Unternehmer für sich entscheiden, mit einem Verbot gewerkschaftlicher Organisation werden Sie nur sozialistische Kräfte stärken.




Denken Sie bitte nicht von 12 bis Mittag, damit tun Sie dem konservativen Flügel innerhalb der GOP keinen Gefallen.

[whatsup=Calvin Forbes]@CalvForb
Hands off AC ! Stop the Federal District Compact and come together for the unity of our state.

[whatsup=Ben Kingston]@POTUS
Very interesting Calvin Forbes:, I always thought the CONSTITUTION means something to Republicans.

[whatsup=Ben Kingston]@POTUS
Der Senator sollte sich daran erinnern, dass die in jüngster Vergangenheit hinzugefügten Zusätze nur möglich sind, weil die Gründerväter sie in ihre "heilige" Version explizit aufnahmen. Wer meint, Verfassungszusätze seinen weniger Wert als der Ursprungstext, der offenbart seine Zweifel an unserem gesamten Staatssystem.

Wir arbeiten daran. Vaterlandsverräter Dietz gibt der GOP nichts.




Eine Woche später ist immer noch nichts passiert? Nur heiße Luft? Angst, man verliert eine Wählerstimme? Als Ehrenvorsitzender der Republikaner darf ich sagen, dass es eine Schande ist, dass dieses Treiben dazu führt, dass ein Dietz immer noch in der Partei beheimatet ist, obwohl er sich ausreichend disqualifiziert hat. Shame!

Verfahren, die einem rechtsstaatlichem Geist folgen funktionieren eben nicht von einem Tag auf den nächsten, das sollten Sie eigentlich wissen.

Was Mr. Kemp sagt. Wir stehen für Demokratie, auch innerparteilich.

[whatsup=Ben Kingston]@POTUS
The First Lady and I are happy to support Julian Atakapans: in the gubernatorial race of Laurentiana, my second home. It's time for the Dixie State to stand strong against racism, homophobia, and opression.

Verfahren, die einem rechtsstaatlichem Geist folgen funktionieren eben nicht von einem Tag auf den nächsten, das sollten Sie eigentlich wissen.




Ich weiß ja nicht wie Sie Tage zählen, aber in meiner Welt sind eine Woche bereits 7 Tage.

Ich weiß ja nicht wie Sie Tage zählen, aber in meiner Welt sind eine Woche bereits 7 Tage.




Für das Verständnis von Sprichwörtern reicht Ihre Intelligenz aber?

Ich bin doch sehr verwundert, mit welcher Tonalität President Scriptatore innerparteiliche Vorgänge öffentlich kritisiert. Das empfinde ich gegenüber Parteifreunden und der Partei unangemessen, gerade weil er sich als Ehrenvorsitzender schon längst aus dem tagespolitschen Geschäft unser Partei zurückgezogen hat. Ich bin froh darum, das wir Republikaner ein rechtsstaatliches Parteiausschlussverfahren gegen Mr. Dietz führen und uns dafür auch die Zeit nehmen die wir brauchen. Bei uns werden Mitglieder nicht durch Vorstandsbeschluss ausgeschlossen, sondern durch die Basis aller Parteimitglieder. Alle Parteimitglieder auch Mr. Dietz haben das Recht sich im laufenden Verfahren zu äußern und machen davon auch regen Gebruach. Sollten einzelne Parteimitglieder damit ein Problem haben, kann ich Ihnen nur empfehlen sich nochmal intensiv mit der Funktion und Idee des RNC auseinanderzusetzen.