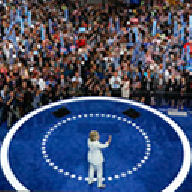 Handlung

Nachdem Senator Kingston im Kongress mit klarer Kante gegen die konservative House-Mehrheit aufläuft, findet [hashtag]Kingston4President[/hashtag] gerade unter linksorioentierten Demokraten neue Anhänger.


[hashtag]bandrugimports[/hashtag]

[doc]Ben Kingston ✅
@SenKingstonAS




Since [hashtag]kingston4president[/hashtag] is a trending topic, I would like to address this issue. You will be able to see my statement live on my website benkingston.com 10PM ET.

[doc]Liz Castiglione (@lizca)




Das Gezanke im Kongress gleicht einem Kindergarten. Reißt euch zusammen! Besinnt euch zurück auf sinnvollen Diskurs, anstatt euch gegenseitig mit Sandförmchen zu bewerfen!




[hashtag]MayElections[/hashtag] [hashtag]kingston4president[/hashtag]


Entschuldigen Sie, aber Sie haben Ihr Kongressmandat verloren. Auch zwanzig Minuten zu spät sind wohl 14 Tage zu spät.


Of course it won't be the same! Die republikanische Hausfraktion hat in dieser Legislaturperiode mehr an den Geschäften des Kongresses teilgenommen, als die demokratische in den letzten 2 oder 3 Perioden gemeinsam.