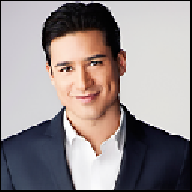 About Me
About Me

Matthew "Matt" Carrión Lugo
Geboren am 17. Juli 1976 in Astoria City als einziger, unehelicher Sohn einer Astorianerin und eines Einwanderers aus Stralien. Nach dem Schulabschluss 1993 leistet er Dienst in der U.S. Army bis zur Geburt seines Sohnes Leonardo 1995.
Danach absolvierte er ein Studium, das er als Master of Business Administration 1999 abschloss. Als Mitgründer eines Internet-Unternehmens feierte er daraufhin erste Erfolge, zog sich allerdings 2004 - nach der Geburt seiner Tochter Sofia - zurück und investierte das Kapital gewinnbringend.
Zwischen 2006 2016 leitete er die Geschicke verschiedener Einrichtungen, die sich vorrangig dem Ziel des Umweltschutzes verschrieben haben, darunter war er ab 2009 Präsident der National Green Economy Association (NGEA).




Diesen Posten gab er mit dem Eintritt in den Staatsdienst als Lieutenant Governor auf, beinahe zeitgleich folgte er am 28.07.16 Governor Max Freman im Amt des Governor of Astoria State nach. Am 01.02.17 schied er aus dem Amt des Governors nach 188 Tagen und verlorener Wiederwahl aus und wurde daraufhin am 05.02.17 von President Béatrice Laval zum Senior Advisor to the President für deren zweite Amtsperiode berufen. Am 06.03.17 wurde er nach der Amtsenthebung seines Amtsnachfolgers Dietz durch die State Assembly zum neuen Governor gewählt und vereidigt.
Personal Details
wcf.user.option.option36

Mario Lopez
State / Territory
Birthday

Jul 17th 1976 (45)
Gender

Male
Location

Astoria City
Occupation

Politican