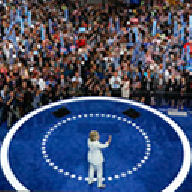 Leanna Archer Croft: So lets find the difference. Oh halt, es gibt ja keine - auch Medikamente mit den von Ihnen verteufelten Wirkstoffen sind potentiell abhängigkeitserregend. #bandrugimports

Leanna Archer Croft: No more painkillers because doctors are früh dealers. Sounds great.
Why not acting on abuse?

Leanna Archer Croft: But until then, millions of Astorians need a solution. Eine Ausnahme für medizinische Zwecke, gut reguliert, verhindert Leid und die Kriminalisierung einer schlichten Notwendigkeit. #dontbanmymedicine #doctorsarenotdealers

ACLU: Leanna Archer Croft: Technically Pharmacists are the Dealers

[doc]
GMCC CEO Drew Glenwood M.D.: "Unsere Ärzte setzen Barbiturate, Benzodiazepine und Opium jeden Tag ein, um Schmerzen nach Unfällen und Operationen zu stillen, Krebs im Endstadium erträglich zu machen und die bestmögliche Versorgung zu gewährleisten. Wir wissen auch um die Gefahren des Missbrauchs, die wir täglich behandeln oder auch nicht mehr behandeln können.
Dennoch haben diese Wirkstoffe - ebenso auch medizinisches THC - ihren Platz in der modernen Medizin und müssen reguliert, aber nicht quasi verboten werden."
#dontbanmymedicine #doctorsarenotdealers[
/doc]

ACLU: GMCC Inc.: Latest studies show that there are more prescriptions for opioid based painkillers out there, than there are people in Astor. And abuse is still on the rise. If you won't act against that, I will. [hashtag]bandrugimports[/hashtag]

Leanna Archer Croft: Missbrauch auch ärztlicher Verordnungen gibt es fraglos. Sie schlagen ja aber auch nicht vor, die Feuerwehr abzuschaffen, weil es Feuerteufel in deren Reihen gibt. [Hashtag]bandrugimports[/Hashtag]

ACLU: Es kann mir keiner erzählen, dass da "ein paar" Rezepte ausgestellt wurden, die nicht legitimen medizinischen Zwecken dienen. Es geht um Millionen. Und wenn wir den Vorrat beschränken, dann überlegen sich ein Arzt vielleicht zweimal ob ein Rezept tatsächlich notwendig ist oder es Alternativen gibt, statt den bequemen Weg zu gehen und seine Patienten mit süchtigmachenden Schmerzmitteln vollzupumpen. [hashtag]bandrugimports[/hashtag]

Nur beschränkt die Bill nicht den Vorrat, sondern schneidet realistischerweise Patienten von Medikamenten ab. Zumal Sie über Opium sprechen, aber genauso Benzodiazepine und Barbiturate. [Hashtag]bandrugimports[/Hashtag]

Handlung

Ist vom unerwarteten Rücktritt von Speaker Kingston überrascht und nutzt so die sozialen Netzwerke für einen kurzen Dank.




[doc]Ben Kingston ✅
@SenKingstonAS




I have resigned as [hashtag]ASSpeaker[/hashtag] this evening. After 1.5 years in office, I don't find the necessary motivation to continue my chairmanship, as I am seeking new opportunities for my personal career.

Handlung

Eine Ankündigung, welche wiederum für Spekulationen sorgt: [hashtag]Kingston4President[/hashtag] kommt schnell die Vermutung auf, welche "neuen Möglichkeiten" der Senator denn anstreben mag.

Wer hat denn diese Zeilen verbrochen?