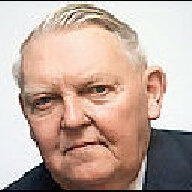 Ich kann versichern, dass Erzbischof Omalley von Seiner Heiligkeit zum Metropoliten ernannt wurde, ohne das er zum Kardinal kreiert wurde. Er ist als "Seine Exzellenz" anzusprechen

Und ich kann bestätigen, dass man dem Mann offensichtlich trauen kann. Jedenfalls passen Titulatur, Wappen und Avatar beim ihm alles zusammen

Dem kann man bestimmt nicht trauen, Leute er heißt Raúl Lee.

Aber noch hierzu:




Hmm... Es ist so das der Metropolit eines Landes wie nun Gregory Omalley, Oberhaupt der Kirche des Landes ist.
Ob der nun in das Kardinalskollegium als Kardinal berufen wurde oder auch nicht, der Metropolit ist Oberhaupt der Landeskirche oder Staatskirche. Zb. in der Orthodoxen Kirche wird der Metropolit mit "Eminenz" angesprochen.
Also zurzeit ist kein Bischof in Astor mit der Kardinalswürde bekleidet.




Nein, nein, das ist völliger Quatsch




Ein Metropolit ist das Oberhaupt einer Kirchenprovinz oder Metropolitie, die aus einer von dem Metropoliten als Erzbischof geleiteten Erzdiözese und einer oder mehreren jeweils von einem Bischf geleiteten sog. Suffragandiözesen besteht.




Dabei hat zunächst jeder Bischof einer der Diözesen der Kirchenprovinz die volle Jurisdiktionsgewalt über seine Diözese inne und untersteht seinerseits allein der Jurisdiktionsgewalt des Papstes - nicht jedoch der seines Metropoliten! Ein Metropolit hat rein koordinatorische Aufgaben zwischen den Diözesen seiner Kirchenprvinz und kann bei Rechts- oder Lehrverstößen eines Bischfs Hinweise geben, Gespräche führen oder den Fall als ultima ratio nach Rom melden, selbst jedoch keinerlei kirchenrechtliche Maßnahmen ergreifen. Er ist nicht Vorgesetzter der Bischöfe seiner Kirchenprovinz, sondern in erster Linie nur einen Ehrenvorrang inne.




Auch und erst recht ist er nicht Oberhaupt irgendeiner "Staats-" oder "Landeskirche", denn derlei Gliederungen kennt die römisch-katholische Kirche nicht. Vielmehr hat Österreich z. B. zwei Kirchenprovinzen (Salzburg und Wien), Deutschland hat sieben, die USA inklusive Außengebieten haben 35 und die Schweiz hat aus historischen Gründen gar keine.

Ergänzend dazu: Das SimOn-Kirchenrecht sieht vor, dass ein weltlicher Staat zugleich eine Teilkirche bilden soll - in der Regel als Kirchenprovinz, mit einem Erzbischof an der Spitze (der mächtiger ist als im RL). Näheres hierzu findet sich auch in Valsanto, u.a. in der Konstitution "Euntes Ergo".

Boah, wer hat sich denn das zusammengetextet ... ?

Das II. Valsantinum anno 2011 nach der Wiedervereinigung der Kirchen von Rem und Valsanto.

Nun jetzt mische ich auch mal mit, zu erst stand es richtig in der Sig bei mir, dann sagte man mir das der Metropolit exklusive in Astor als Eminenz angesprochen wird, hab ich entsprechend dann geändert, nun ist es ja doch nicht so,
also ganz ehrlich ob ihr mich im SIM ON mit Exzellenz oder Eminenz ansprecht ist mir eigentlich recht egal, in der Sig steht es jedenfalls wieder richtig drin und nein ich bin kein Kardinal sonst hätte ich auch ein entsprechendes anderes Bild.

R'hllor forever!

Der Typ heißt aber auch Gentleman Usher of the Black Rod


Ach nee, das ist ja was ganz neues! Und der wird bei dieser Zeremonie Vertreten durch den Yeoman Usher.




Ich meinte auch eher den Titel "Usher".

Alasdair MacIntyre: Warum sind deine IDs denn heute alle so ekelhaft?

Hallo zusammen
Ich kenne leider noch nicht alle teile der Tradition von Astor, so stehen auch leider nicht alle existierenden Diözesen in der Offiziellen liste.
Ich wäre froh um Hilfe hierbei:




1. Schaut euch die Liste der Suffragan Diözesen an und sagt mir ob sie so der Realität entspricht oder ob es weitere Diözesen gibt die noch nicht gelistet sind, resp. vergessen gingen.




2. Dann Suche ich die Stadt / Ort "New Barnostrovia", da eine Diözese diesen namen trägt und ich nichts von dieser finde nicht mal auf der karte, bräuchte ich da mal Hilfe?