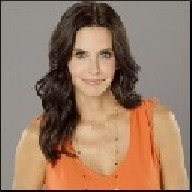 Morning Business Debate
Madam Speaker,
Honorable Commoners,




hiermit erkläre ich das ich meine Wahl zum Senator des Astoria State vom 8. Oktober 2018 nicht annehme werde. Ich hoffe inständig das auch die andere Kandidatin Commoner Johnson meinen Beispiel folgt und mit einem Verzicht auf Ihre Kandidatur, den Weg für eine Neuwahl gemäß des gemeinschaftlich verabschiedeten November 2018 Special Senatorial Election Bill frei macht.

Vielen Dank.

Mr. Forbes,




das hat Ms. Johnson bereits vor zwei Wochen erledigt. Des Weiteren bin ich unschlüssig, ob Ihre Aussage als "Verzicht" auf die Kandidatur zu werten ist - Sie nehmen lediglich die ohnehin als gesetzeswidrige verurteilte Wahl nicht an. Ich denke mit demselben Text wie Ms. Johnson wäre dem definitiven Ausschluss von Unklarheiten genüge getan.

Commoner Kingston,




Mr. Forbes hat unzweifelhaft zum Ausdruck gebracht, dass er von dieser Wahl nichts mehr wissen will. Seine Willenserklärung kann nicht anders ausgelegt werden, insofern ist ihre Frage meiner Ansicht nach beantwortet.

Commoner Peterson,




ich bleibe dennoch dabei: Ein Nichtannehmen der illegitimen Wahl kann nicht mit einem Kandidaturverzicht gleichgesetzt werden. Nur weil Mr. Forbes seine Wahl nicht annimmt, heißt das nicht dass er nicht die Wiederholung der Wahl wünscht.

Meine Kandidatur ist mit Schließung des Wahlgang obsolet.

Mr. Forbes,




Sie scheinen es nicht zu verstehen. Der Special Election Act verlangt, dass Sie von der Kandidatur zurücktreten, denn wenn Sie nicht von der Kandidatur zurücktreten würde ein neuer Wahlgang mit den alten Wahlberechtigten durchgeführt! Mit anderen Worten: Nein, Ihre Kandidatur ist eben nicht obsolet, weil es ja im Grunde Ihr Recht wäre, die Wahl durch die Assembly zu wiederholen. Damit wir aber faire und geheime Wahlen durchführen können, müssen Sie auf Ihr Recht, Ihre Kandidatur, verzichten. Ich denke so schwierig ist das wirklich nicht.

22 Tage ...




ich fordere die beiden Kandidaten für das Amt des Senators hiermit auf, zu erklären dass sie beide von der Wahl zurücktreten,
damit das das USEO ordentliche Nachwahlen parallel zu den Bundeswahlen in diesem Monat durchführen kann.



Es gibt einfach weder Anstand noch Ehre und schon gar kein Vertrauen mehr bei den Menschen. Es gibt nur noch Ansprüche und Misstrauen.
Jemandem vertrauen, ein gegebenes Wort halten - das vermisst man in Astor schon seit einiger Zeit.
In diesem Land muss sich einiges ändern, wenn die Zukunft besser werden soll als die Vergangenheit.




Und jetzt noch eine andere Frage an die Rechtspositivsten:
Die obligatorischen Wahlen des Bundes zu Bundesämtern und parallel stattfindende Staatswahlen sind eigentlich beendet.
Wie bekommen wir jetzt unseren Senator? Und vor allem: Wann?
Unser Ansinnen, wie wir es ja auch in Spezialgesetz gegossen hatten, war ja die Gleichzeitigkeit der Wahlen ...

Commoner Calvin Forbes:,




ich muss Sie darauf aufmerksam machen, dass das Gesetz an dieser Stelle den Verzicht auf die Kandidatur verlangt und nicht etwa den Verzicht auf eine nie rechtsgültig erfolgte Wahl Ihrer Person. Ich stimme Commoner Peterson insoweit zu, dass die Erklärung dahingehend auszulegen und dementsprechend der Director of the USEO um die Ausschreibung der Wahl ersuchen ist, wie es das Gesetz verlangt.




Mr Speaker pro tempore,




ich muss - insbesondere als Initiatorin des Special Election Acts - Commoner Peterson auch dahingehend zustimmen, dass die Intention des Gesetzes eine Gleichzeitigkeit der Wahl mit den Federal Elections war. Davon ist aber die Sec. 1 Ssc. 1 nicht abhängig, sondern das ist lediglich die Ermessensklausel der Ssc. 3. Da das Gesetz am 30.11. auslaufen wird, sollte die Ausschreibung bis dahin in der Welt sein. Alternativ könnten wir ein Gesetz verabschieden, dass die Befristung des Special Election Acts verlängert.




Ansonsten bleibt uns ganz klar nur noch die Möglichkeit, entsprechend der gerichtlichen Entscheidung den Wahlgang aus dem Oktober rechtsfehlerfrei zu wiederholen - mit dem Wählververzeichnis vom 01. Oktober, was ich ausdrücklich nicht anstrebe.
Honorable Commoners,




ich werde Director van der Wellen um die Ausschreibung der Wahl ersuchen. Wenn gegen meine Auslegung des Special Election Act Einwände bestehen, steht der Rechtsweg dagegen offen - ich halte das aber für im Interesse aller Bürgerinnen und Bürger.

Madam Speaker,




ich stimme Ihrer Auffassung zu, dass die Ausschreibung der Wahl, idealerweise aber schon der Beginn des Wahlgangs, vor dem 1. Dezember erfolgt sein müsste, um den Special Election Act rechtsfehlerfrei anwenden zu können.




Das Verhalten von Commoner Forbes zeigt leider, dass er keine Ahnung hat, wie Recht auszulegen und anzuwenden ist, was ihn in meinen Augen für die Position, die er anstrebt, disqualifiziert. Ich bin gespannt, wie die Wähler das und seinen erheblichen Beitrag zu den zeitlichen Verzögerungen für die Neuwahl werten werden.

Madam Speaker,




ich stimme Commoner Bracewell in seinen Ausführungen vollumfänglich zu!

Honorable Commoners,
ich erkläre hiermit meinen Rücktritt als Speaker of the Assembly, weil ich beabsichtige, mein Mandat im U.S. Senate anzutreten und dies nach Sec. 1 Ssc. 1 Sen. 2 unserer Standing Rules mit dem Vorsitz über diese Versammlung unvereinbar ist. Ich danke den Commoners für Ihr Vertrauen - es war mir eine Ehre, dieses Amt auszuüben.
Speaker pro tempore Ben Kingston: bitte ich um die Einleitung der Nachwahl.

Honorable Commoners,




ich kündige an, dass ich mein Amt als Speaker zum Ende des Monats niederlegen werde. Grund hierfür ist meine Wahl als Abgeordneter ins Repräsentantenhaus. Ich danke Ihnen allen für die gute, wenn auch kurze, Zusammenarbeit.

Mister Speaker,




ich danke Ihnen für den Dienst an unserem Staat und wünsche Ihnen im Kongress alles Gute.
Grundsätzlich möchte ich jedoch anregen, die Unvereinbarkeitsregelung zwischen einem Kongressmandat und dem Vorsitz in diesem Hohen Haus zu revidieren, da ich gerade in der Zeit der beschränkten Aktivität solche Regelungen für sehr Kontraproduktiv halte.

Mr Speaker,




die Problematik lässt sich relativ unkompliziert lösen, auch ohne die Regelung zu enden.

Handlung

schaut vom Smartphone auf und schüttelt dann lächelnd den Kopf

Honorable Commoners,
ich erkläre hiermit meinen Rücktritt als Commoner, da ich mich auf mein Mandat als Senator for Astoria konzentrieren möchte.

Honorable Commoners,




nach Art. I Sec. 1 SSec. 2 der Standing Rules der Assembly werde ich demnächst Clifford H. Burry als Speaker pro tempore bestimmen.
Ich hoffe die Ernennung stößt auf Zustimmung seitens der Abgeordneten.

Handlung

Signalisiert seine Bereitschaft.

Handlung

Erfragt wann die Vereidigung von Governor-designate Green stattfindet.