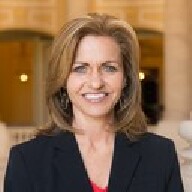 General Elections – September 2021
Changed the title of the thread from "Gubernatorial Elections – September 2021" to "General Elections – September 2021".

Madam Director,


Ladies and gentlemen,

ich trete erneut zur Wahl zum Repräsentantenhaus an und möchte als Demokrat gelistet werden.

Ich, Rebecca Crowford, kandidiere für das Repräsentantenhaus und bitte darum als Republikanerin gelistet zu werden

My dear fellow Laurentians,




I, Ulysses Knight, do declare my candidacy for Senator of Laurentiana, supported by the Republican Party!

Es freut mich, erneut meine Kandidatur für das Amt der Senatorin aus Freeland zu erklären. Ich ersuche um Listung als Democrat!

Handlung

Teilt mit, dass für die Wahl zum Präsidenten und Vizepräsidentin der Zeitplan für einen zweiten Wahlgang in Kraft getreten ist.

Handlung

Weist außerdem darauf hin, dass der Beginn der Wahl um einen Tag, auf 23. 09. 2021, verschoben wurde.

SimOff

Bin bis 22. auf Urlaub und kann das mobil leider nicht managen, sorry!

SimOff

1Federal-ID: Rebecca Crowford

Madam Director,




ich als einst vom Kongress gewählter Präsident sowie viele andere Juristen des Landes sind nicht überzeugt, dass das Vorgehen über eine Nachfristsetzung bei der Präsidentschaftswahl verfassungskonform ist, da sie den Kongress seiner verfassungsmäßigen Rechte beraubt.

Mr. President,

das Wahlamt teilt diese Einschätzung schon alleine daher nicht, dass der Kongress bei seiner Wahl an die Kandidaten der Volkswahl gebunden ist – ohne diese kann der Kongress also gar keine Präsidentenwahl durchführen.

Art. IV Sec. 5 § 4 USC: Fallen aus irgendeinem Grund die Ämter des Präsidenten und des Vizepräsidenten gleichzeitig vakant, so soll der Kongress der Vereinigten Staaten einen neuen Präsidenten und Vizepräsidenten nach dem selben Verfahren wählen, als hätte kein Wahlvorschlag die absolute Mehrheit der Elektorenstimmen auf sich vereinigen können, mit dem Unterschied, dass Kandidaten von allen Mitgliedern des Kongresses vorgeschlagen werden dürfen. Der so neugewählte Präsident und Vizepräsident sollen ihre Ämter unverzüglich antreten. Während der Vakanz führt die Amtsgeschäfte der Präsident des Kongresses und bei dessen Verhinderung der Vizepräsident des Kongresses.




Madam Director,
ich halte dies für den deutlich gangbareren Weg als eine Nachfristsetzung.

Die Bürger hatten ihre Rechte nicht genutzt, nun ist die Vertretung des Volkes und der Staaten beauftragt, die Lücke zu beheben.

Blödsinn. Die Ämter sind nicht vakant gefallen und werden es auch nicht

Ladies and gentlemen, die Wahllokale zur Präsidentschaftswahl haben seit gestern, 23 Uhr, geöffnet!