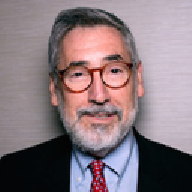 The People of the United States v. Leonard H. Olsen et al.
Handlung

Nachdem er auch schon mit der Untersuchungshaft befasst war, wird das Verfahren Herbert A. Dunn: zugewiesen.

Handlung

Man ist anwesend und verweist auf die Vollmacht aus der Verhandlung betreffend die Untersuchungshaft.

Handlung

Schickt seinen Assistenten Kaffee holen.

Handlung

Blickt auf die Uhr.


I'm sorry, your honor, aber warten wir auf irgendetwas?

Handlung

Ist sehr genervt.

Handlung

Beantragt beim Chief Judge die Einsetzung eines neuen Richters nach III/3/2 FJA.

Handlung

Erneuert seinen Antrag...

Handlung

Es wird eine Entscheidung für morgen zugesagt.

Handlung

Lässt mitteilen, dass er aus familiären Gründen nicht am Dienstort sein und seine Amtspflichten deshalb vorübergehend nicht erfüllen kann. Lucas Galindo: bittet er, das Verfahren einem anderen Bundesrichter zu übertragen.

Handlung

Lässt den Beteiligten mitteilen, dass er selbst den Vorsitz im Verfahren übernehmen werde und legt einen Termin für den zeitnahen Termin für den Pre-Trail fest.


All rise! - The Honorable Lucas Galindo.

Handlung

Steht bereits seit einer Weile.

Handlung

Betritt den Saal.


Please be seated. Court is in Session.

Handlung

Der Court Marshal ruft das Verfahren auf.


Case Number 2018/V/23205/C - United States versus Leonard H. Olsen et al.
U.S. Attorney Lawrence Forester for the United States and Attorney-at-Law Oliver Phillips for the Defendants.


Alright, good to see you all.
Counselor Forester, würden Sie beginnen?