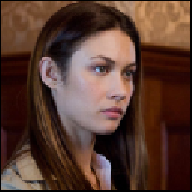 Handlung

Das Verfahren wird The Hon. Jonathan B. Coolidge, Federal Judge, zugewiesen.

Handlung

Übernimmt den Vorsitz.

Gemäß Rule 3 FRP eröffne ich das Vorverfahren. Dem Beklagten wird nun Gelegenheit zur Stellungnahme gegeben, dann befindet das Gericht über Zulassung der Klage und Zuständigkeit des Gerichts.

Handlung

Hofft, dass der Clerk die Zustellung der Klage nicht verschlampt hat.

Handlung

Erscheint vor Gericht.


Your Honor,




Ich widerspreche dieser Klage ausdrücklich.


Senator Bowler, entweder übermitteln Sie dem Gericht eine Bevollmächtigung für ihren Anwalt, oder Sie verzichten ausdrücklich darauf und vertreten sich selbst. In beiden Fällen bitte ich näher zu erläutern, warum Sie der Klage widersprechen und warum diese Klage nicht zugelassen werden solle.

Your Honor,




Ich beantrage die Zuteilung eines Pflichtverteidigers.

Senator, gemäß Panel of Public Defenders Act müssen Sie entweder zu arm sein um sich einen Anwalt zu leisten, oder glaubhaft machen, dass Sie keiner vertreten will. Nachdem ersteres wohl schwer zutreffen kann bitte ich Sie, auf zweiteres einzugehen.

Handlung

Hofft dass der Richter Bowler die Sache nicht endlos hinaus ziehen lässt, nachdem dieser bereits direkt nach Einreichen der Klage das unrechtmäßige Ergebnis festgestellt und abgeschickt hat.

Senator Jonathan James Bowler:?
Ansonsten nehme ich Ihr Stillschweigen als den Verzicht auf einen Verteidiger auf.

Your Honor,




Es ist mit an absoluter Sicherheit grenzender Wahrscheinlichkeit davon auszugehen, dass keiner der derzeit aktiven Juristen bereit ist meine Vertretung zu übernehmen.

Well, Mr. Bowler, das Panel of Public Defenders ist nur leider auch unbesetzt.
Ich schlage vor, Sie suchen sich einen Anwalt und, im Falle dessen Unwilligkeit, zeigen dem Gericht dann eine schriftliche Ablehnung von Ihnen als Mandant. Bis dahin ersuche ich Sie, im Sinne eines raschen Vorverfahrens, Ihre Verteidigung selbst zu übernehmen.

Ist es erlaubt, euer Ehren?


Handlung

Deutet auf sein, bislang ausgeschaltetes Mobiltelefon mit der Absicht die Nummer eines Anwaltes zu wählen der auch in erstaunlich kurzer Zeit vor Ort sein könnte und bei dem zumindest eine gewisse Wahrhscheinlichkeit besteht dass er das Mandat annimmt.

Handlung

Wählt die Privatnummer von Ray Donavan, der auch prompt abnimmt. Schliesslich ist er ja sozusagen der Hofanwalt der SCU. Allerdings braucht Jonathan erstaunlicherweise doch Überzeugungskraft um Ray zur Übernahme seines Falles zu motivieren. Nicht weil der Fall in den Augen des Anwalts so aussichtslos scheint, nein, viel mehr hat es Ray gerade mit einer handfesten Ehekrise zu tun und daher vorerst beschlossen keine Fälle anzunehmen. So hat er zunächst auch die Anfrage von Jonathan negativ beantwortet. Als ihm jedoch die Tragweite und ungeheure Wichtigkeit für das politische System der USA in voller Grösse vor Augen geführt wird, sagt Ray schliesslich zu.




Nach Beendigung des Gesprächs wendet sich Jonathan wieder dem Richter zu.


Your Honor,




Es ist mir eine grosse Freude Ihnen mitteilen zu können, dass sich Mister Ray Donavan bereit erklärt hat meine Vertretung zu übernehmen.
Gleichwohl möchte ich eine Vertagung beantragen um mich mit Mister Donavan zu besprechen.

Great. In der Hoffnung, dass Sie mit Counselor Donavan und einer Vollmacht auf der Matte stehen werden, vertragt sich das Gericht bis Sonntag früh.


Handlung


Ich danke Ihnen, euer Ehren.

Handlung

Betritt wieder den Gerichtsaal.


Good evening. Mr. Bowler, Ihr Verteidiger?

Handlung

Ray tritt nach vorne.


Euer Ehren.


Handlung

Und überreicht dem Richter eine Vertretungsvollmacht.