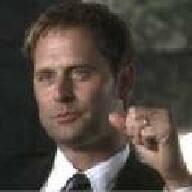 Der AAAAAAHHHHHHH-Thread



Wann wird Timmy zum Gegenstand einer administrativen Handlung?

Bekommen Eltern von Kindern mit Defiziten keine Sondergelder in Deutschland?


Wenn jemand ein Defizit hat, bestimmt. Dafür brauchts nun mal ein Defizit.

Weil auch jeder der sein Vaterland verteidigt (wie die Identitären) rechtsradikal ist, ne? Davon abgesehen, zu dem würde ich jetzt erst recht gehen


Die Identitären haben nur ein neues Schafsfell angezogen, weil Rasse und so'n Zeug heute nicht mehr zieht.
Tradition, nationale Identität und dergleichen schon.
Du plapperst halt den populistischen Bullshit nach, ohne wirklich nen Plan zu haben.

Populistischer Bullshit? Also auf ner Veranstaltung der Blockparteien war ich nicht sorry

Ich könnte auch mit einer Wand diskutieren und selbst die würde eher umfallen, als du dich für eine andere Sichtweise öffnen.

Ich öffne mich gerne für andere Sichtweisen, ändere meine Meinung aber sicherlich nicht. Aber ich öffne mich nur, wenn man meine Meinung akzeptiert und dazu zählt nun mal "populistischer Bullshit" NICHT

Ja... deswegen sind in deinen Augen auch alle Flüchtlinge Feiglinge, Verbrecher etc




In einer Politikvorlesung hatten wir so einen auch mal... der hat ständig dazwischen gekräht, dass die Uni ja von oben angewiesen sei Unwahrheiten zu verbreiten.
Der Professor hat ihn des Raumes verwiesen, sollte Bob mit dir auch machen, er muss dir keine Plattform für deine scheißrechte Weltanschauung bieten.

Lieber Rechtsextrem als Links

STFU & GTFO.

Shut the fuck up & Get the fuck out.
(Wenn ich dafür eine Verwarnung kassieren sollte ist es mir das wert.)

Ich werde definitiv nicht gehen, nur weil jemand meine politische Meinung nicht mag

Es ist nicht nur deine politische Meinung. Ich gehe davon aus dass du früher oder später mal eine Aussage loslassen könntest die für Clausi folgen haben könnte.

Dadurch das es eine Meinungsfreiheit gibt, wird das nicht passieren. Selbst wenn doch, wegen was sollte er Stress kriegen?

Erstens: Clausi muss dir keinen Speicherplatz zur Verfügung stellen.
Zweitens: Der Forenbetreiber kann (sofern mich nicht alles täuscht) für alles was hier passiert zur Rechnung gezogen werden.

Genauso wie der Forenbetreiber ihn auch einfach bannen kann.

Kann er aber warum sollte er? Wegen meiner Meinung die nun mal nicht das ist was er vertritt?