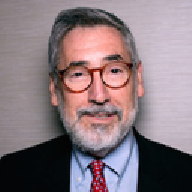 The People of the United States v. Leonard H. Olsen et al.
Handlung

Wartet ab, ob der Vertreter der Beklagten dazu etwas sagen möchte.

Your Honor,
wir akzeptieren die Ansicht der Anklage.

Dann werden Nummer 3 und 9 von der Liste gestrichen.

Handlung


Das Gericht beruft daher Alan Stanliss:, Alricio Scriptatore: und Christopher Miller: zu Geschworenen und bittet Sie, Ihre Bereitschaft zur Wahrnehmung des Dienstes dem Gericht anzuzeigen.


Ich bin bereit, meinen Dienst zu leisten, Euer Ehren.

Your Honor,




ich bin hierzu bereit.

Ich bin bereit, Euer Ehren.

Bitte heben Sie Ihre rechte Hand und antworten auf den Eid, den ich Ihnen gleich vorlesen werde mit "I swear" oder "I affirm". Sie können eine religiöse Beteuerung anfügen. Alan Stanliss:, Alricio Scriptatore:, Christopher Miller:




Handlung

Trägt die Eidesformel vor.


Do each of you solemnly swear or affirm that you will well and truly try, and true deliverance make, in the case now on trial and render a true verdict according to the law and the evidence?

Handlung

Fragt sich, ob sie jetzt noch dazu soll oder nicht...

Damit ist eine Jury für dieses Verfahren gebildet, die verbleibende Liste bilden die Ersatzgeschworenen in absteigender Reihenfolge. Das Gericht beruft Mr Alan Stanliss zum Obmann der Geschworenen und wird die Hauptverhandlung terminieren.

Handlung

Nickt dazu, notiert sich etwas und wartet dann das weitere Verfahren ab.