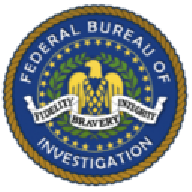 You wanted to talk to me?


Yes, Sir. My name is Logan Hennis, I'm a Probationary Agent and was reassigned to your Unit.


John Schmeling. Wo haben Sie bisher gearbeitet?

I was assigned to Agent Baker.

Agent Baker...

Der Name sagt mir nichts, ich bin allerdings auch neu beim FBI.

Sie war lange krank und ist es jetzt glaube ich wieder.

Und für was war Sie zuständig?

Sie hat ein Team in Astoria geleitet, dem ich wie gesagt zugewiesen war seit Anfang letzten Jahres.

Mit ihrem damaligen Vertreter Agent Wesman haben wir zunächst an einem Geldwäsche-Netzwerk gearbeitet, später dann an ein paar Fällen rassistisch motivierter Kriminalität.

Dann haben Sie noch etwa ein Jahr Probephase, wenn ich das richtig verstanden habe?



Dann haben Sie ja schon einen guten Einblick bekommen.

Eh... to be honest... only partly.

Naja, dadurch dass die Teamleiterin oft abwesend war, wurde ich offen gestanden meistens links liegen gelassen und sollte mich um den Verwaltungskram kümmern.


Na das passt zu dem, wie ich viele Vertreter des FBI erlebt habe.