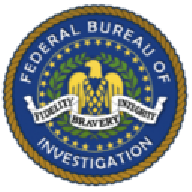 Handlung

Kommt mit einem kleinen Karton unter dem Arm in das zur Unit gehörige Großraumbüro, nachdem er hierher versetzt wurde. Dabei muss er bemerken, dass es hier verlassen wirkt.

Handlung

Betritt seine zukünftige Wirkungsstätte. Auf einem Schreibtisch bemerkt er einen Karton, andere wirken schon "bezogen". Sein Weg führt jedoch direkt zum mit getönten Glasscheiben abgetrennten Büro des Unit Chiefs - in diesem Layout waren sich die Bundespolizeibehörden in allen Standorten sehr ähnlich, befand er. Lässt sich in seinen Schreibtischstuhl fallen, der neu wirkte und greift zum Telefon, um Agent Kowalski anzurufen. Die Nummer entnimmt er dem Verzeichnis des Geräts - offenbar machte die IT schon einmal gute Arbeit.

Handlung

Bemerkt bei seiner Rückkehr, dass das Büro des Unit Chiefs mittlerweile in Benutzung ist und klopft dort.

Handlung

Sieht überrascht zur Tür hinüber und bemerkt dort einen jungen Agent - möglicherweise gehörte der herumstehende Karton dazu? Winkt jedoch ab, da er ja noch mit Agent Kowalski telefoniert.

Handlung

Da sein neuer Chef ihm mit einer Handbewegung zu verstehen gibt, dass er noch am telefonieren war, macht er sich erst einmal daran, seinen Karton auszupacken.

Handlung

Tritt aus seinem Büro, nachdem er das Telefonat beendet hat.


You wanted to talk to me?


Yes, Sir. My name is Logan Hennis, I'm a Probationary Agent and was reassigned to your Unit.

Handlung

Reicht Hennis die Hand.


John Schmeling. Wo haben Sie bisher gearbeitet?

I was assigned to Agent Baker.

Handlung

beantwortet er die Frage - wirklich viel gelernt hatte er da aber nun nicht.

Agent Baker...

Der Name sagt mir nichts, ich bin allerdings auch neu beim FBI.

Sie war lange krank und ist es jetzt glaube ich wieder.

Handlung

erklärt er Schmeling.

Und für was war Sie zuständig?

Handlung

will er dann wissen.

Sie hat ein Team in Astoria geleitet, dem ich wie gesagt zugewiesen war seit Anfang letzten Jahres.

Handlung

informiert er seinen neuen Vorgesetzten.

Mit ihrem damaligen Vertreter Agent Wesman haben wir zunächst an einem Geldwäsche-Netzwerk gearbeitet, später dann an ein paar Fällen rassistisch motivierter Kriminalität.

Dann haben Sie noch etwa ein Jahr Probephase, wenn ich das richtig verstanden habe?


Handlung

Nickt - das klang nach einem breiten Arbeitsfeld.


Dann haben Sie ja schon einen guten Einblick bekommen.

Eh... to be honest... only partly.

Handlung

schränkt er etwas zögernd ein.

What's the problem?

Handlung

erkundigt er sich und lehnt sich gegen die Wand neben der Tür.

Naja, dadurch dass die Teamleiterin oft abwesend war, wurde ich offen gestanden meistens links liegen gelassen und sollte mich um den Verwaltungskram kümmern.

Handlung

schildert er seine letzten Monate.


Na das passt zu dem, wie ich viele Vertreter des FBI erlebt habe.

Handlung

Weiß nicht recht, was er dazu sagen soll.