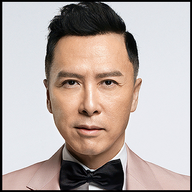 [Office of the U.S. Representative] Mr. Eugene Duangan
Handlung

Bittet um einen Termin.

Handlung

Ist dankbar für die Zeit des Congressman, trifft pünktlich ein und bespricht eine angepeilte Gesetzesinitiative der Regierung mit diesem.

Handlung

Lässt dem Büro des erneut mit dem besten Ergebnis wiedergewählten Congressman Duangan seine herzlichen Glückwünsche übermitteln.

Ich gratuliere zu diesem tollen Ergebnis!

Handlung

Bedankt sich artig bei den beiden Former Senator for Serena für die Glückwünsche und freut sich auf eine weitere Legislaturperiode im Repräsentantenhaus.

Handlung

Drückt Congressman Dunagan in einer handschriftlichen Notiz herzliche Glückwünsche zur Wiederwahl aus - verbunden mit der Hoffnung einer engen Zusammenarbeit mit dem Democratic Congressional Caucus zur Umsetzung der Agenda.

Handlung

Ist erfreut, dass sich der künftige Präsident die Zeit für diese Zeilen genommen hat und schreibt ebenfalls per Hand eine kurze Antwort, in welcher er ebenfalls Matt Lugo zum errungenen Wahlsieger beglückwünscht und ihm vier die kommenden vier Monate alles Gute und viel Erfolg wünscht.
Der Wunsch auf eine gute Zusammenarbeit wird auch seitens des serenesischen Abgeordneten auch nochmals bestätigt und bekräftigt.

Handlung

Sitz in seinem Büro in Shenghei da auf dem Capitol Hill derzeit "sitzungsfrei" ist und geht einige Dokumente für einen Gesetzantrag durch.

Handlung

Hat sich wieder einmal für Beratungen mit dem Abgeordneten in dessen Büroräumen getroffen, es werden diverese Themen besprochen.

Handlung

Sitzt noch lange im Heimatbüro und arbeiten an diversen Projekten bevor er zu seiner Familie fährt um den Jahreswechsel gemeinsam zu begehen.

Handlung

Hat heute eine Bürgertag in seinem Heimatbüro durchgeführt und verabschiedet nun die letzten Gäste.

Handlung

Ist in seiner Heimatstadt zur Wahl gegangen.

Handlung

Hat in seiner Heimat die Stimmen zu den laufenden Bundeswahlen abgegeben.

Handlung

Ist in seinem Heimatort zu Wahl gegangen.

Handlung

Nachdem es zur Zeit auf dem Capitol recht ruhig ist, hält sich Gene in seinem Wahlbezirk auf und trifft viele Bürger.

Handlung

Bei einigen Veranstaltungen wird der Congressman vom Gouverneur begleitet und unterstützt.