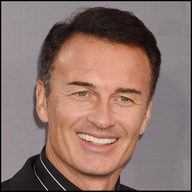 About Me
About Me

Lewis Cyrus Clayton (*26. Juni 1971 bei Las Venturas) ist ein serenesischer Politiker und Mitglied der Demokratsichen Partei. Er war seit dem 1. August 2019 bis zum 30. Novemer 2020 der 17. Gouverneur von Serena.

Seit dem 1. April 2021 ist er nun wieder der 19. Gouverneur von Serena.




Seit dem 2. Dezember 2018 ist er durchgängig Mitglied der State Council und damit mittlerweile dienstältester State Councilor und somit Stellvertreter des Parlamentsvorsitzenden (Chairman pro tempore).
Vom 14. Dezember 2018 bis 31. Juli 2019 übte er die Funktion des Lieutenant Governor of the Republic of Serena unter Governor Narayan aus und war somit automatisch auch Chairman of the State Council.
Zuvor war er vom 1. September bis 14. Dezember 2018 der Deputy County Administrator of the Sorrento County.

Nachdem die Gouverneurswahl im November/Dezember 2020 in vier Wahlgängen keinen Sieger erbracht hat, übernahm er vom 1. Dezember bis 14. Dezember 2020 die Amtsgeschäfte des serenesischen Gouverneurs kommissarisch.

Vom 9. März, nach dem Ausscheiden von Kendrith Sun, bis 31. März 2021 führt er die Amtsgeschäfte des serenesischen Gouverneurs als Acting Governor erneut kommissarisch.
Personal Details
wcf.user.option.option36

Julian McMahon
State / Territory
Birthday

Jul 26th 1971 (50)
Gender

Male
Location

Las Venturas