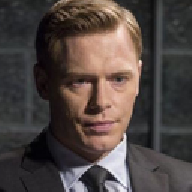 Headquarters of the Department of Safety and Law Enforcement
in Gedanken Ich hätte abdrücken sollen.




Handlung

Macht es sich im Wagen bequem.

Handlung

Die Verletzten werden versorgt und die Medien auf den neuestem Stand gebracht. Außerdem sind Notfallseelsorger da die sich etwa um Mr. und Mrs. Smith kümmern

Handlung

Trifft sich im Rahmen der Transition mit einigen Vertretern des DSLE, um in Erfahrung zu bringen, was man denn künftig tun könnte, um die Arbeitsbedingungen zu verbessern. Bei einem anschließenden, kurzem Interview mit Reportern vor dem HQ, dass man unter den gegebenen Zuständen durchaus stolz auf die Arbeit der laurentianischen Polizeikräfte sein könnte. Während seiner Amtszeit werde man zudem das Augenmerk wieder verstärkt auf die Drogenproblematik in den größeren Städten des Staates und dem Kämpf gegen das organisierte Verbrechen legen:




Es kann nicht angehen, dass das Geschäft vieler Drogendealer immer noch blüht, trotz unserer - selbst im Bundesvergleich - extrem hohen Strafandrohungen. Ich werde dafür Sorge tragen, dass das DSLE und das DNPS hier nicht nur untereinander, sondern auch mit den Behörden der betroffenen Städte und dem FBI in noch größerem Maße zusammen arbeitet, als bisher.




Handlung

Auf Nachfrage, ob er denke, dass beim Fall Jennings nach so langer Zeit noch etwas herauskommen werde, antwortete Governor-elect Stone nur, dass man "den Bundesbehörden hier noch einmal auf den Zahn fühlen werde."

Handlung

Hat von Governor Stone die Freigabe erhalten, als designierter Attorney General, einen Blick auf die offenen Fallakten zu werfen.

Handlung

Eilig wird eine PK vorbereitet

Handlung

Der Haftbefehl trifft ein. Walter betrachtet ihn, lächelt leicht und geht dann zum Wagen mit Sokurow


Mr. Sokurow? Gegen Sie wurde ein Haftbefehl erlassen. Sie stehen hiermit unter Arrest. Sie haben das Recht zu schweigen. Wenn Sie auf dieses Recht verzichten kann und wird alles was sie sagen vor Gericht gegen Sie verwendet werden. Sie haben das Recht auf einen Anwalt, wenn Sie sich keinen leisten können wird Ihnen vom Gericht einer gestellt


Handlung

steigt auf der Beifahrerseite ein und fährt Richtung Gerichtsgebäude zur Haftprüfung

Handlung

Einige Stunden nach der Vorführung erscheint ein Court Marshall und teilt Sokurow mit, dass James William Baker von der Kanzlei [Hambry] Baker & Partners in Hambry, AA, zu seinem Pflichtverteidiger bestellt werden wird, wenn er keine Einwände hat.

Kennt genannten Juror nicht und stimmt zu, in der Hoffnung, dass die Entscheidung richtig war.

Handlung

Die Zustimmung wird dem Gericht durch den Marshal unverzüglich übermittelt.

Handlung

Trifft in [definition=4]Laurentiana[/definition] ein und fragt nach wo er Mr. Sokurow finden könne.

Er sitzt in seiner Zelle, wo er hingehört Wollen Sie mit ihm sprechen?

Handlung

antwortet der diensthabende Officer grimmig

Ja, ich würde gerne mit ihm sprechen..




Handlung

Denkt sich nur: typische Laurentianische Gastfreundlichkeit..

Okay, folgen Sie mir.
Jonah, Zelle 3 öffnen und in den Befragungsraum bringen

Handlung

Wartet seelenruhig auf seine Verteidigung.

Handlung

Folgt dem Vollzugsbeamten daraufhin.

Handlung

Es folgt ein Gang durch mehrere Ebenen.. Als man nach ca. 3 Minuten bei den Zellen ankommt, geht es direkt in den Befragungsraum . In diesem stehen 2 Beamte sowie Sokurow der mittlerweile dort hingebracht wurde. Selbstverständlich in Handschellen


Wollen Sie mit Ihrem Mandanten alleine reden?