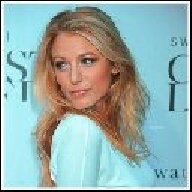 [Caliente] Beach House of the Holland Girls
Wieso "wieder losgehen?" Hat es jemals aufgehört, dass der Ford rein gar nichts kapiert?

Wow, sind da viele Feinde der Vargastoid Party auf der Veranstaltung! Wie die alle über die Wahl des komawandelnden Legasthenikers zum Parteiadministrator auf Lebenszeit jubeln!

Schaut euch mal die Varga an: Als Präsidentin muss sie ein Budget in den Kongress ein- und durch ihn durchbringen. Baumgartner kündigt in seiner Rede an, es genau zu sezieren und sich seine Zustimmung gut zu überlegen - und die beklatscht das!

Er hat bestimmt gelogen

"Unser nächster Kandidat hat es bereits zu einiger Bekanntheit gebracht ... "




Stimmt, es wurden zahllose Prozesse angestrengt um ihn als Senator zu verhindern und das ganze Land lacht über seinen Doppelgänger, der in der State Assembly von [definition=1]Assentia[/definition] für ihn abgestimmt hat.

Unser Komawandler!

Timmäs Programm in vier Wörtern: "Wahlviecherei vereinfachen. Föderalismus missachten."

Handlung

Aufgrund eines anonymen Tipps aus der Bevölkerung wird das Haus der Hollands von 10 FBI-Beamten umstellt. Zwei Agents gehen zum Haupteingang und klingeln.


FBI! Bitte öffnen Sie umgehend die Tür.

Handlung

Öffnet im Bikini die Tür und mustert die Schlipse die vor dem Eingang stehen.




Sorry, Jungs, aber für Male Strippers haben wir gerade keine Verwendung. Im Moment steigt hier keine Party.

Handlung

Die Agents lachen auf den Stockzähnen und zeigen ihre Ausweise vor.


Wir sind auf der Suche nach Karina Holland, aber das wissen Sie ja sicher. Wir haben einen Hinweis aus der Bevölkerung erhalten laut dem sie sich hier aufhält.




Und wer hat Ihnen diesen tollen Tipp gegeben? Ein kurzsichtiger Opa, der irgendwo in einer Waldhütte in [definition=1]Assentia[/definition] wohnt?




Heißt übersetzt: Nein, Karina ist nicht hier. Sie ist am 7. Jänner anlässlich ihres Amtsantritts als Bundeswahlleiterin nach Amada abgeflogen, hat sich dort in einer Hotelsuite einquartiert und war seitdem nicht mehr hier.




Sonst noch was?

Handlung

Die Mienen der Agents verfinstert sich.


Davon würden wir uns gerne selbst überzeugen.

Handlung

Stellt sich mitten in die Tür und legt ihre Hände links und rechts auf den Türrahmen.




Klar, wenn Sie einen Durchsuchungsbeschluss haben. Aber einen richtigen, auf dem Kanzleipapier eines Bundesgerichts und mit der Unterschrift eines Bundesrichters in echter Tinte und so. Nicht irgendeinen Zettel, den die Stabschefin des Weißen Hauses Ihnen gemalt hat oder so was!

Handlung

Die Agents bleiben unbeeindruckt.


Ich gebe Ihnen eine Minute den Eingang frei zu machen, ansonsten nehmen wir Sie wegen Widerstand gegen die Staatsgewalt fest.

Und ich gebe Ihnen dreißig Sekunden, sich von diesem Grundstück zu trollen, sonst rufe ich die State Police und die wird Sie wegen Hausfriedensbruchs und Nötigung verhaften!

Ich verhafte Sie hiermit wegen Widerstand gegen die Staatsgewalt!


Handlung

Einer der Agents zückt die Handschellen.

Handlung

Hat zuvor in Windeseile

SimOff

- 30 Sekunden sind nur halb so lang wie eine Minute! -

ihr Smartphone aus dem Bund ihres Bikinislips gezogen, die 911 gewählt und hastig durchgegeben:




258 Ocean View Drive! Mehrere bewaffnete Männer versuchen in mein Haus einzudringen und wollen mich entführen!