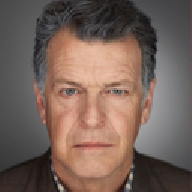 Pinehearst Labs
Sorrento County

Las Venturas
Handlung

Führt ein längeres Telefongespräch mit einem Vertreter der Berger Net Solutions.

Handlung

Trifft sich mit dem CEO um ein paar Dinge zu besprechen.

Handlung

Hat zusammen mit dem CEO ein Meeting mit Vertretern des Department of Commerce.

Handlung

Aus dem Büro des Bundesrichters Lucas Galindo geht zu später Stunde eine Bitte um schnellstmögliche Stellungnahme bezüglich technischer Details des durch die Firma Pinehearst Labs zur Verfügung gestellten Wahlsystems ein.
Die Frage lautet: "Ist es bei der Verwendung des Wahlsystems unter den gegenwärtigen Umständen bei den laufenden Wahlen auf Bundesebene technisch mit zumutbarem Aufwand möglich, einer Person nachträglich die Möglichkeit zur Beteiligung an einer Wahl einzuräumen?"
Um die Übersendung der Stellungnahme an das Bundesdistriktgericht [definition=1]Assentia[/definition] im Verfahren District of [definition=1]Assentia[/definition] [Lawsuit]: Varga ./. Morgan wird gebeten.


Handlung

Wundert sich, dass man sich an den Entwickler und nicht an die Dienstleister bei Strawberry Inc. gewandt hat, wird aber trotzdem ein Antwortschreiben veranlassen. Vielleicht kann man es als Gutachten in Rechnung stellen.

Handlung

Arbeitet an neuen Regierungsaufträgen.

Handlung

Fragt nach einem Termin mit Mr. Pinehearst. Man möchte über den Verkauf der Pinehearst Labs an die Firma Armitage Solutions verhandeln.

Handlung

Obwohl William skeptisch ist und die Labs eher nicht verkaufen möchte, wäre es unfreundlich der Dame keinen Termin zu gewähren. Vielleicht lässt sich zumindest eine extra Finanzquelle auftun.

Handlung

Prüft die aktuellen Überweisungen der Regierung.

Handlung

Hat die Teile der Labs, die sich mit alternativen Energiequellen beschäftigt haben, verkauft und man hat sich mit diesen, und weiteren Mitteln aus der Privatwirtschaft, inzwischen der Entwicklung moderner Atomreaktoren und der Erforschung der Fusionsenergie gewidmet. Mit der Leitung wird der bekannte Forscher Vincent Emerald betraut.




Mr. Vincent Emerald
Head Physicist at Pinehearst Labs




Handlung

Hat im Namen von Picus – nachdem man bereits Mitte 2018 einen erheblichen Anteil an Pinehearst Labs erworben hatte – leitend dazu beigetragen, dass diese neue Richtung eingeschlagen wurde.

Handlung

Führt ein sehr langes Telefongespräch mit dem USRO.

Handlung

Trifft mit dem Board von Pinehearst zusammen, zwecks seiner Bewerbung als CFO.

Changed the title of the thread from "[Las Venturas] Pinehearst Labs" to "Pinehearst Labs".

Handlung

Lässt sich von Emerald die neueste Variante des Molten Salt Reactors "Lifter Mk. II" vorführen und ist begeistert.




Wie lange bis wir einen davon tatsächlich in Betrieb nehmen können?

Überhasten wir nichts, meine Liebe...




Handlung

- Unterbricht er Vincent -




... aber ich könnte mir vorstellen das Konzept in Ihrem neuen Projekt in Northridge zu testen.

Handlung

Die Dame am Telefon muss dem Anrufer aus dem White House leider mitteilen, dass ein Adam Denton unter diesem Anschluss nicht erreichbar ist.

Handlung

Er weist daraufhin, von wo er anruft und dass das Callsign Adam Denton sich nicht auf den Angerufenen, sondern auf den Anrufer bezieht. Anscheinend habe es die Technik seit der Präsidentschaft des Genannten nicht bewerkstelligt, den angezeigten Namen zu ändern. Er bittet um ein Gespräch mit Mr. Zakharov wegen USERS, da er sich deswegen beim USRO gemeldet hat.

Zakharov am Apparat. Wie kann ich helfen?