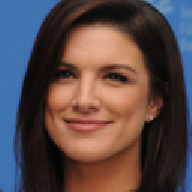 S. 2021-032 State of the Union Address Simplification Bill
Madam President,




momentan sieht das State-of-the-Union-Gesetz vor, dass der Präsident einen Antrag an den Kongress stellt, über den dann abgestimmt wird. Mit dieser Bill wird jener Prozess an unsere Geschäftsordnung angepasst, die ein derartiges Instrument nicht vorsieht. Stattdessen kann dieses Recht künftig, wie bei allen Personen auch, als einfache Joint Resolution erteilt werden.




Neben der Wahrung unserer üblichen parlamentarischen Usancen kommt überdies noch der positive Effekt hinzu, dass eine derartige Resolution ohne Abstimmung mit Unanimous Consent erfolgen kann, da es sich dabei ohnehin fast immer um eine reine Formalität handelt.

Mr. President pro tempore,




nachdem während der Debatte niemand gegen den Antrag vorgetragen hat, beantrage ich die Verabschiedung mittels unanimous consent.

Mr. President pro tempore,




ich widerspreche und beantrage einen Roll Call Vote.