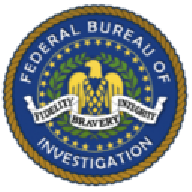 Handlung

Blickt von seinem Schreibtisch auf.


Good morning, Sir.

Handlung

War in Gedanken versunken.




Oh... good morning? I take it you're the new Proby the boss was talking about? My name's Kowalski. You can call me Ned.

I guess so - Probationary Agent Logan Hennis, Sir.

Handlung

erklärt er dem zweithöchsten Agent der Unit.

Kein Grund so förmlich zu sein. Ich weiß nicht wie Schmeling das sieht, aber mich muss hier keiner mit Sir ansprechen




Hennis? Wie Superintendant Hennis?




Handlung

Denkt sich, dass der Junge die Frage wohl öfter hört.

Der Chief legt darauf keinen gesteigerten Wert. Allerdings habe ich nicht den Eindruck, dass er unter den FBI-Urgesteinen wohlgelitten ist, deswegen bin ich etwas vorsichtig, was das angeht.

Handlung

stellt er fest. Auf die Frage seufzt er nur ein wenig, diesbezüglich hatte er längst resigniert.


Mike Hennis ist mein Vater.

Ich habe mal für Mike gearbeitet als wir beide noch beim GVPD waren. Ich hoffe es geht ihm gut? Richte ihm bei der nächsten Gelegenheit doch schöne Grüße aus!

Ihm gehts wunderbar, vor allem, weil er nicht in den Ruhestand musste.

Handlung

verrät er grinsend.

Und sein bisheriger Boss wird ja jetzt auch wohl Governor.

Das werde ich machen. Wann sagten Sie, war das?

I'd say way back in '93, '94. Long ago

I bet he remembers you. In solchen Dingen ist mein Vater nicht zu schlagen.

Handlung

ist er überzeugt.

Wer weiß, so gut befreundet waren wir dann auch wieder nicht...




Handlung

Schließlich wechselt er das Thema:




Is the boss in?

Glauben Sie mir, Ned, mein Vater vergisst seine Jungs nicht. Manchmal glaubt man, er sei mit der Polizei verheiratet und nicht mit seiner Frau...

Kein Wunder, dass das Family Business geworden ist.
Er sagte etwas davon, dass er sich einen neuen Kaffee holen wollte.

Handlung

senkt die Stimme.

Irgendwer hat im Automaten neben unserer Eingangstür den Zucker gegen Salz ausgetauscht, you know?

Seriously? Thanks for the heads-up, I guess. Dann hole ich mir meine Kaffee wohl auch lieber von unten.




Handlung

Sieht sich erst jetzt richtig um.




Wo ist eigentlich mein Schreibtisch abgeblieben? Als ich das letzte mal hier war, stand hier nicht so viel Möbiliar herum.

Thats a good idea, Ned. Or you take my second one!

Handlung

hält ihm die Palette des Kaffeehauses um die Ecke unter die Nase.

Haben Sie bisher im Team Office gesessen?

Sounds good.




Handlung

Nimmt er das Angebot an.




Das ist richtig. Sie haben ja ziemlich schnell umorganisiert wie es aussieht.

Ich? - Das wäre schön!

Handlung

muss er lachen, reicht dann Hennis den dritten Becher und schmeißt die Palette in den Papierkorb.

Man hat uns also ohne irgendwas zu sagen einen ganzen Haufen Möbel hier rein gestellt?




I thought we're supposed to be the High Profile Crimes Unit, not the Free Storage Room Unit.

Well and then you got me as your new Chief.

Handlung

ergänzt er grinsend.

Ich habe das Gefühl, ihr FBIler bleibt gerne unter euch, kann das sein? Aber wenn ich richtig gezählt habe, sind das "nur" drei Tische zu viel im Vergleich zu unserer Soll-Teamstärke.

Handlung

Man musste halt das Beste aus der Situation machen...

Wir haben jedenfalls zwei abgetrennte Einzelbüros, eines davon hat das Türschild "Unit Chief", das andere ist unbeschriftet, aber da steht ein eingeräumter Schreibtisch drin. Ich nehme an, das ist Ihrer, Ned?

Also ich habe Vertrauen darauf, dass man uns jemanden vorgesetzt hat, der etwas von der Arbeit versteht




Das muss ich mir näher ansehen.




Handlung

Marschiert hinüber und versucht seinen Schlüssel an der Schreibtischlade. Es klickt.




Ja, das ist meiner.

Das sehen Ihre Kollegen bisher noch anders, aber ich fürchte, damit muss ich zunächst leben.


Wenn Sie möchten, nehmen Sie das Büro. Ansonsten stellen wir den Schreibtisch hierher zurück.