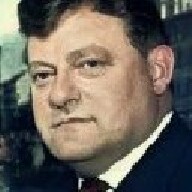 Simoff aus "Office of the Governor of Astoria State"
@Dietz: Du sitzt mit einer ID im Kongress, also kannst du eine entsprechende Gesetzesvorlage einbringen.

Eine Verfassung ist kein Heiliger Gral und daher nicht unmustösslich!

Auch ein Heiliger Gral ist nur ein Gral und daher nicht unumstösslich!

Zählt Ford jetzt eigentlich als "entrückt"?