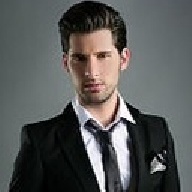 What's going on in the Administration?
Ach, Mr. Powell. Fangen Sie doch bitte nicht wieder mit diesem "geltendes Recht"-Mist an. Das entsprechende Gesetz wurde rückwirkend erlassen und die entsprechenden Handlungen beruhten dann nicht mal auf dem entsprechenden Gesetzestext, sondern stellten eine unverhältnismäßige Überinterpretierung desselben dar.


Dieser fachkundigen Einschätzung ist nichts hinzu zufügen.




Dass das jemand der einst Sanktionen gegen die USA forderte anders sieht, überrascht freilich niemanden.

Nennen wir das Kind doch beim Namen, Mr. Kronskij! Andro ist drauf und dran dieses Jahr bereits die zweite Polkonferenz aufgrund überzogener Forderungen scheitern zu lassen. Dass Andro sich hier in einem Konflikt den es wohlgemerkt, wie schon in einem früheren Fall, selbst heraufbeschworen hat nun wahlweise als hilfloses Opfer oder grosszügigen Helden darstellt ist doch lächerlich!

Sehe ich nicht so. Bzw. wie sollen sie das beurteilen, wenn sie bzw. Astor nicht an der Konferenz teilnehmen? Bei über 10 Staaten die mitdiskutieren und verschiedene Vorstellungen haben, ist eine Lösung nicht schnell in Sicht.
Was aber gelöst wurde, ist die drohende militärische Krise bedingt durch die Mobilmachungen in Antika zwischen Dreibürgen und der SDR. Das trägt deutlich zur Entspannung bei. Und hinterher hat sich keiner groß auf die Fahne geschrieben wer es gemacht hat. Es ist vom Tisch.
Wenn sie die Welt so gut verstehen, dann Glückwunsch.

Schaut auf den Kalender und schaut aus dem Fenster seines alten Kongressbüros:
Niemand hat Tribünen aufgebaut, wie das sonst so üblich ist bei der Vereidigung eines Präsidenten ...

man will wohl unötig zeit schinden.

Wenigstens haben die Demokraten den Sinn einer Opposition großartig der Welt vor Augen geführt:
Einfach mal meckern, um die Mächtigen zu nerven.
Durch konstruktive Kritik die Bedingungen in der Gesellschaft schrittweise verbessern.
Und wie schnell das ging ... nur eine gute Viertelstunde ...

was?

Einfach mal meckern, um die Mächtigen zu nerven.


Eigentlich war es schlicht zu einfach für Sie, zu meckern. Da leider alle Richter indisponibel waren und Speaker sowie President of Senate noch nicht gewählt, gab es nur den Governor of [definition=2]Astoria State[/definition], auf den man (glücklicherweise) zählen konnte.




SimOff

Ironischerweise warst gerade Du mit der Vereidigung dran, aber nunja. Lieber mal meckern.

ich versteh mal garnix mehr

Es ist doch wirklich zum Haare raufen. Ohne Programm, ohne Kontakt zum Volk wird Varga wiedergewählt. Dann kündigt er an, seinen bisherigen Kurs - wohl Intransparenz, Stillstand und komplette Verweigerung der außenpolitischen Akivität - weiterhin beizubehalten. Dann ernennt er die Pressesprecherin, die zuvor zum schlechten Ruf der Regierung beigetragen hat, erneut. Dann nominiert er dieselbe Regierungsmannschaft wie zuletzt - samt der völlig blassen Attorney General - wieder, ohne dazu Stellung zu beziehen, und reicht ein Veto ein, ohne irgendwen darüber zu informieren. Und als einfacher Bürger steht man dann da und denkt sich "Wow, selbstherrlicher als so mancher Monarch, und dabei so volksfern wie kaum jemand vor ihm."

Und wissen Sie was: Der Wähler wollte das genau so. Gründen Sie eine Selbsthilfegruppe, wenn Sie es nicht eetragen können.

Sie wissen wo der Flughafen von Astoria City ist, wandern Sie aus wenn es Ihnen nicht passt.

Das würden Ihnen wohl so gefallen - einfach die Opposition außer Landes zu wissen.

Wer Sie als Opposition wahrnimmt hat wirklich nichts besseres zu tun.

Wollen Sie mir ernsthaft unterstellen, auf einer Linie mit den Machthabern zu stehen?

Ich behaupte dass Sie ein niemand sind der durch die Gegend heult weil sich niemand für ihn interessiert.

Sehen Sie: Anders als Sie habe ich viel erreicht in meinem Leben.

Und trotzdem interessiert sich niemand für Sie, ich habe fast Mitleid...aber nur fast.

Sehen Sie: SIE sind nicht JEDER. Das müssen Sie endlich lernen zu begreifen.