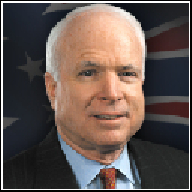 [Govenor's Office] Former Governors
Mr. Governor,




ich bitte Sie um Ausfertigung des oben abgedruckten Gesetztes, des Income and Business Tax Act. Danke!

Wurde ausgefertigt, Sir.




Gouverneur Wirth,




ich habe von diversen Aktionen innerhalb Ihres Stabes gehört:
Dazu möchte ich nur folgendes sagen: Sie dürfen noch für die kommenden sechs Tage dem assentischen Volk dienen, ich bitte Sie das zu respektieren und sich dementsprechend zu verhalten.

Mr. Flanagan,
alle Unterlagen die meine aktivitäten betreffen sind für meine Nachfolgerin irrelevanr und werden vernichtet. Das passiert überall auf der Welt , bei einem Amtswechsel.
Was jetzt Papiere die den Staats Assentia betreffen, wie "The book of Governor", "Constitution of Assentia", so werden jene natürlich nicht geschreddert.
Was also ist Ihr Anliegen?

Das habe ich doch Ihnen bereits gesagt, Sie sollen doch bitte noch die nächsten Tage auch weiterhin als Gouverneur Ihrem Land dienen und nicht gleich alles sofort hinwerfen.
Der Auszug aus einem Büro erfolgt überlicherweise am letzten Tag der Amtsperiode, oft aber auch erst wenn der neue Gouverneur vereidigt ist.

Mr. flanagan, natürlich werde ich bis zum letzten Tag meine Pflicht tun, aber Sie gestatten doch wohl das bereits ausgemistet wird. im übrigen finde ich den Antrag der Frau Kollegin , eine Frechheit, man berichte mir davon das sie mich bereits vorher absäbeln will, diese machtgeile Person kann es wohl kaum erwarten wieder an das Ruder zukommen?

Ich kann und werde mein Amt selbstverständlich erst am 1. Oktober antreten. Ich möchte lediglich sicherstellen, dass Sie nicht mehr an die Ruder unseres Staatsapparates gelassen werden.

Sie sind wohl Rassistin? Kaum das es einer von uns mal zu etwas brachte, schon kommen Figuren wie Sie und schreien Zeter und Mordio.


Das Geschehen um Miss O`Mailey, ist sehr bedauerunfaswürdig, ich verspreche unseren Bürgern , das ich weiter Wirth-schaften werden und auch in einer Nachwahl wieder antrete.