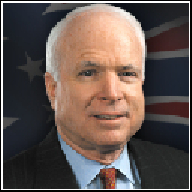 [Basement Archive] Former Governors Protocols
Ebenso, Mr. Governor-elect, herzlichen Glückwunsch! Ich weiß die Republic of Assentia in guten Händen. Meine Tür, auch wenn Sie demnächst an einem anderen Ort sein wird, steht Ihnen immer offen, Sequoyah.

Handlung

Bezieht nach der erfolgreichen Wahl das Büro

Handlung

Wird eine kurze Ansprache über das TV an das Volk von Assentia halten und bereitet sich darauf vor

Handlung

Nimmt den Brief erfreut entgegen und setzt sich sogleich an eine Antwort.

Handlung

Beschäftigt sich mit der Brotherhood of Arnette. Aufgrund der rechtsgerichtete Einstellung der Bruderschaft könnte es zu Problemen kommen.

Handlung

Beschäftigt sich nochmal mit der Constitution und die Möglichkeiten eine Vakanz der Gouverneursstelle festzustellen

Handlung

Knüpft sich den für PR zuständigen Mitarbeiter für den Fauxpas mit der falschen Beschilderung vor.

Handlung

Nachdem er veranlasst hat, alle noch offene Gesetze in die Library of state einzutragen, macht er Feierabend.

Handlung

Muss über die Presseartikel der sogenannten Bruderschaft schmunzeln. Anscheinend leben Sie noch im gestern, da sie nicht mitbekommen haben, dass er bereits Governor ist.

Handlung

Bescjäftigt sich mit den neuesten Anschuldigungen der Brotherhood of Arnette. Widmet sich dann jedoch wichtigeren Dingen.

Handlung

Beschäftigt sich mit der Idee einen Code of Law zu erstellen, wie sein Amtsvorgänger Eugene Wolf bereits geplant hatte.

Handlung

Beschäftigt sich mit der Übersicht über alle staatlichen Behörden und überlegt diese neu zu strukturieren.




Handlung

Gibt noch einige Anweisungen an seinen Stab heraus, wie mit bestimmten Anfragen umzugehen ist. Er hält noch eine kurze Ansprache vor seinem engsten Stab über linksautonome und rechtsautonome Organisationen und das diese mit staatlichen und legalen Mitteln bekämpft werden müssen. Genauso klar bezieht er Stellung über Straffdelikte Farbiger und weißer Bürger. Für ihn hat die Hautfarbe keine Bevorteilung in der Bestrafung zur Folge.

Handlung

Nimmt sich vor, aus dem derzeitigen Gesetzeswirrwar ein Code of Law zu kreieren

Handlung

Betritt das Büro.


An honor to meet you, Governor!

Handlung

Steht auf um sie zu begrüßen


The honor is entirely mine.




Bitte, setzen Sie sich. Darf ich Ihnen was zu trinken anbieten?

Handlung

Wartet darauf das der Governor zeit findet.