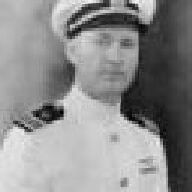 Office of the Secretary of Defense
DAnn Frage ich mich, warum Sie nicht durch diese Tür treten, wenn Sie Informationen für die Präsidentin oder mich haben.
Konstruktive Kritik ist immer willkommen Major General, was ich mir aber verbitte ist dass sie die Regierung in aller Öffentlichkeit diskreditieren.
Ich habe weder Berichte über den Schwarzen Hahn oder die Lage der Weltsicherheit in den Unterlagen der Varga-Administration gefunden, noch haben Sie mir solche zukommen lassen seit dem ich mir den Arsch in diesem Stuhl platt sitze.
Aber da sie schon mal hier sind.
Was spricht ihrer Meinung nach gegen DefCon 4?

Handlung

Erinnert sich daran dass es mit Berichten zuweilen so eine Sache ist...


Mr. Secretary,




Es geht mir primär darum dass man zum wiederholten male keinerlei Meinungen bei den Geheimdiensten eingeholt hat. Seien wir ehrlich, Madam President Laval ist militärisch womöglich noch inkompetenter als ihre Vorgängerin. Immerhin war Madam Varga aber so klug auf ihre Berater und die Militärführung zu hören. Präsidentin Laval hingegen ändert nach Gutdünken die Strategie ohne jegliche Absprache.

Major General Raznor,
es geht hier nicht darum, ob die Präsidentin militärisch kompetent oder nicht ist.
Von einem Mann ihres Ranges erwarte ich selbstständiges Arbeiten.
Ich erwarte bei Entwicklungen im Auisland, die eine militärische Bedrohung für Astor darstellen könnten, dass Sie in mein Büro kommen und mir Bericht erstatten.
Bis heute haben Sie dies nicht ein einziges Mal getan Major General, ich könnte Sie jetzt fragen, was Sie den lieben langen Tag tun.
Wenn Sie keine Informationen liefern, können Sie sich auch nicht in aller Öffentlichkeit beschweren.
Wenn ich mich recht erinnere, habe ich dem MIS/CIS einen Auftrag erteilt, führen Sie ihn also aus!
Wegtreten!

Handlung

Bekommt einen Anruf, dass Raznor um seine Entlassung gebeten hat und denkt sich, dass nach durchsicht sämtlicher Protokolle das arbeitscheue Würstchen ohnehin Däumchen gedreht hat.


Aber das Maul aufreißen, man würde ihn nicht fragen...

Handlung

DAs DoD gibt bekannt, dass die Einsicht in sämtliche Dienstakten in der Vergangenheit und in der Zukunft aufs strengste geprüft werden.

Handlung

Alasdair versteht nicht ganz was gemeint ist.

Handlung

Soll heißen, dass man prüft, wer bisher die Dienstakten angefordert und gesichtet hat etc.

Handlung

Governor Fisher ruft bei Secretary Lodbrok an um die Unterstützung der U. S. Navy mit einem Flugzeugträger zu erbitten.

Handlung

Nimmt den Anruf, als er durchgestellt wurde entgegen, nach der Begrüßung ist er erstmal etwa irritiert.


Governor... bitte was?

Handlung

Blickt verwirrt auf das Telefon.


Madam Governor?

Entschuldigen Sie Secretary.
Die Sache hat sich erledigt ich bitte um Verständnis.

Handlung

Brütet in seinem Büro über einem Antrag an den Kongress und fragt sich, ob die Erbsenzähler den durchwinken werden.

Handlung

Ein Verbindungsoffizier stürzt ins Büro des Secretaries ohne zu klopfen. Als dieser ihn zurechtweisen will, informiert er ihn über die neusten Ereignisse.

Handlung

Je länger der Verbindungsoffizier spricht, um so blasser wird Travis. Nicht schon wieder ist sein erster Gedankengang, eine Information fehlt ihm jedoch.


Wie gehts ihr?!


Handlung

Der Uniformträger zuckt resignierend mit den Schultern.


Dann schwingen Sie ihren Arsch und finden sie es gefälligst raus.
Und lassen Sie meinen Wagen vor fahren, ich muss ins Weiße Haus!


Handlung

Noch ehe der Verbindungsoffizier das Büro verlassen hat, hat Travis auch schon seinen Mantel geschnappt und sprintet wie eine Furie durchs Heptagon, wild vor sich her schimpfend, mit ausdrücken, die sogar langedienten Generälen rote Ohren bereiten würden.

Handlung

Der Chef der Aufklärung des ASD meldet sich an. Er möchte etwas über einen General Joe Custer erfahren, welcher Mitarbeitern seiner Firma großen Ärger beschert!


D. A. Andersson

Handlung

Man lässt den Mann schließlich zum Secretary bringen, der von seinem ausnahmsweise leeren Schreibtisch aufblickt, jedoch keine Anstalten macht sich zu erheben.


Was gibt's?

Handlung

Andersson , der ehemalige Geheimdienstler, nimmt die obligatorische Schieberemütze vom Kopf und verbeugt sich leicht.


Mr. Secretary, gestatten Daniel Arthur Andersson, Chief of the internal Secret Service des ASD. Sir, seht ein General names Custer, Joe Custer unter ihrem Kommando?

Handlung

Zieht eine Augenbraue hoch.


General Custer ist Oberbefehlshaber des Stralia Commands, das konnten sie der Pressekonferenz der Präsidentin entnehmen, Mister Anderson.