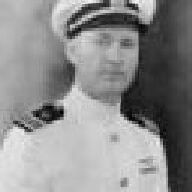 Office of the Secretary of Defense
Handlung

Der als SecDef nomminierte Hsiao führt wieder Gespräche mit dem Deputy Secretary und weiteren hochrangigen Mitarbeitern des Heptagon um weitere Details zu erörtern, soweit es die Vorschriften zulassen

Handlung

Sitzt in seinem neuen Büro und arbeitet sich durch die Akten.

Handlung

Arbeitet sich durch die Unterlagen der einzelnen Teilstreitkräften durch und macht sich hin und wieder Notizen.

Handlung

Bittet die Vorzimmerdame um einen Termin beim SoD.

Handlung

Bittet die Vorzimmerdame um einen Termin beim SoD.




Handlung

Nach kurzer Rücksprache gibt sie dem General einen zeitnahen Termin.




SimOff

Komm einfach vorbei. Ich werde dann umgehend reagieren.

Handlung

Blickt von den Risszeichnungen der neuen Trägerklasse auf, steckt diese in eine Mappe und schließt sie dann im Safe ein.
Die Akten bezülich der Reaktivierung der SR-71 und Nachrüstug mit neuen Sensoren schiebt er kurzerhand unter den Stapel "Future Force Warrior". Die prognostizierten Kosten wird der Kongress unmöglich enehmigen...


Herein!

hallo
ich würde mich gerne für eine karriere bei den USMCs bewerben


Handlung

zeigt abschlusszeugnis der millitärakademie wo der rang Staff Seargant draufsteht

Soso...Staff Sergeant...Lüneburg? Klint als hätten Sie ihre Wurzeln in der Demokratischen Union...
Nicht das deren Streitkräfte den Marines das Wasser reichen könnten.
Was schwebt ihnen vor Marine?

ich wollte gerne als ausbilder arbeiten wie man an der kleidung sieht

Handlung

Runzelt die Stirn.


Das ist seit Jahre die beste Erklärung die ich je gehört habe Marine!
Zum ersten: Haben Sie nicht gelernt, bei betreten eines Raumes die Hacken zusammen zu knallen, zu salutieren und dann etwas wie "Mister Secretary, Staff Sergeant Lüneburg!" zu sagen?




Zum zweiten, wo haben Sie bitte die Ausbildung gemacht? Marine Corps Recruit Depot Hong Nam, [definition=6]Serena[/definition] oder Marine Corps Recruit Depot St. Isabell, Hybertinia?
Desweiteren gehe ich davon aus, dass Sie auf der United States Naval Academy in [definition=3]Freeland[/definition] waren...
Ihr Abschlusszeugnis ist da nicht gerade Aufschlussreich.


Handlung

seufzt vernehmlich.


Drill Instructor also wie man an der "Uniform" erkennen kann...

Marine Corps Recruit Depot Hong Nam Mr. Secretary


Handlung

schägt hacken zusammen und salutiert


Entschulidung für die fehlende Form ich konnte leider nach der abgeschlossenen Ausbildung nicht weiter arbeiten da mir ein verrückter in den Bauch geschossen hat. das ist dann leider über die Jahre hinweg in vergessenheit geraten.
Auf der Naval Academy war ich nicht. liegt daran Naval = Navy und nicht Marines Mr. Secretary

Handlung

Die Augenbrauen des SoD ziehen sich bedrohlich zusammen.


Staff Sergeant... hatten Sie eventuell auch ein Hirntrauma?




Erklären Sie mir bitte, in welchem Verhältnis die Navy zu den Marines steht und ob es ein solches noch zwischen anderen Teilstreitkräften gibt.
Aber schonmal ein kleiner, gut gemeinter Tipp.




Die United States Naval Academy ist Offiziersschule/Militärakademie der Navy und der Marines.




Ich höre?!

Navy und Marines enwickeln zusammen Taktiken, Strategien und Doktrinen ausserdem entstanden die Marines aus der Navy Mr. Secretary




SimOff

Quelle: Wikipedia artikel US Navy und US Marines

Well then, Staff Sergeant, ich denke Sie werden wieder nach Hong Nam gehen...
Haben Sie weitere Fragen, jetzt gilt es...


SimOff

Sry, ich hab echt keine Ahnung, was ich mit dir anfangen soll...

SimOff

zu spät hab jz n anderen job. wenn du eher geantwotet hättest wärs wat geworden aber danke für die unterhaltung

Handlung

Nach einer kleinen Rundfahrt trifft man im Heptagon ein und betritt das Büro des SecDef. Ausnahmsweise ist der Schreibtisch komplett aufgeräumt, vor selbigem steht ein bequemer Bürostuhl, samt Beistelltisch.


Nehmen Sie doch platz Mister Thomasson. Ich finde es hier einfach angenehmer als in einem Konferenzraum, besonders, wenn man nicht alle Plätze besetzt.