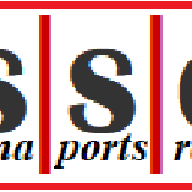 Serena Sports Group (Headquarters)
Handlung

Wurde zur "Eröffnungs"-Veranstaltung der SSG eingeladen und hat sein Kommen zugesagt.

Handlung

CEO Cheung gibt noch weitere Anweisungen zur Vorbereitung der SSG-Gala die am kommenden Samstagabend statt finden wird. Er freut sich über die Zusage des Gouverneurs.
Dann macht er sich wieder an die Arbeiten des Alltagsgeschäfts: demnächst stehen u.a. Gespräche mit diversen Tainerkandidaten für die Dragons an, die Eriksen führen wird.

Handlung

Kommt zu Verhandlungen ins HQ der SSG.

Handlung

Ist zugegen und führt die Gespräche.

Handlung

Ebenfalls anwesend und überlässt Eriksen die Darstellung der Positionen der SSG.

Handlung

Nachdem die letzten Details geklärt wurden und man sich nun einig ist, kommt es zur Vertragsunterzeichnung

Handlung

Signiert das Papier.

Changed the title of the thread from "[Hong Nam] Serena Sports Group (Headquarters)" to "Serena Sports Group (Headquarters)".

Handlung

Ist zu Gesprächen in den Hauptsitz der SSG gekommen um die zukünftige Ausrichtung des Baseballvereins zu klären.

Handlung

Fordert auf einer Sitzung die baldige Austragung des 2nd Red Dragons Cup.

Handlung

Nimmt sich der Sache gerne an, da selbst Feuer und Flamme.