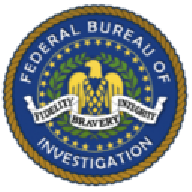 Sen City | FBI Serena HQ
Eh... I don't know. Er steht gerade vor meiner Tür, ich habe noch nicht mit ihm sprechen können. Deswegen frage ich ja, ob Sie eine Ahnung haben.

Handlung

erklärt er und murmelt dann, dass das doch alles etwas merkwürdig sei.

Ich halte das nicht für ungewöhnlich. Ich war während meiner Zeit als Prob auch in mehreren Abteilungen tätig. Vielleicht hat man ihn Ihnen als Assistenten zugeteilt? Ich empfehle einfach mal mit ihm zu sprechen.

Das werde ich natürlich gleich tun, keine Sorge. Ich wundere mich nur, dass man mir nichts gesagt hat.

Handlung

erklärt er seine Nachfrage.

On the other hand: Agent Hoover doesn't act like my biggest fan. Ich nehme an, er hätte lieber Sie oder einen anderen "geborenen" FBI-Agenten auf dieser Position gesehen.

Kann ich nicht beurteilen, ich habe Hoover nie getroffen, das hat unser früherer SSA Tenner übernommen.




Soll ich einen Teil der Agents zurück nach AC schicken um Ihnen beim Einarbeiten zu helfen?

Damit müssen Sie sich auch nicht belasten, Ned.

Handlung

beruhigt er seinen Gesprächspartner.




Wie ist denn der Bedarf an Agents vor Ort?

Eigentlich gut. Ich hoffe, dass wir die Ermittlungen bald abschließen können.

Wenn Sie jemanden nicht brauchen, schicken Sie ihn zurück - wir wollen ja keine unnötigen Daily Trip Allowances verursachen. Wen Sie brauchen, behalten Sie da.

Ich gehe davon aus, dass ich inzwischen auf die Hälfte verzichten kann. Ich werde sehen wenn ich zurück schicke. Gibt es sonst noch etwas?

Alright. Von meiner Seite aus nicht, bis hierher.

Thanks for the call.




Handlung

Beendet er das Gespräch.