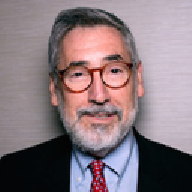 The People of the United States v. Ismail A. Hamzatow (Remand)
Handlung

Clerk of Court Mateo E. Ramirez bestätigt den Eingang des Antrages.

Handlung

Das Verfahren wird The Hon. Jeremy Deverian, Federal Judge, übertragen.

Richter Jeremy Deverian nimmt auf dem Richterstuhl Platz.




Mr. Forester,
der Stabschef des Weißen Hauses bemüht Schwert- und Schildbehörden der Vereinigten Staaten gegen eine Zahlung von lediglich 6.000 $?
Als D3 Besoldeter könnte ich mir ja 2 derartige Vorgänge leisten ...




Ich habe erhebliche Schwierigkeiten, den Rechtsunwert zu erkennen.
Dennoch kann ich ein besonderes öffentliches Interesse nicht leugnen.




Der ehemalige Stabschef des Weißen Hauses wäre gut beraten, sich einem Verfahren zu stellen.
Ich sehe in der CMIYC-Erklärung des Betroffenen aber eine Herausforderung des Rechtsstaates.




Denkt kurz mit dem Finger auf dem Tisch tippelnd nach.




Der Haftbefehl wird ausgestellt.
Catch Him If You Can! Und bringen Sie Ihn erneut vor dieses Gericht.
Erst wenn ich den Betroffenen gehört habe, werde ich über Untersuchungshaft entscheiden.

Handlung

Nickt und nimmt das Dokument entgegen. Informiert dann sofort das FBI.