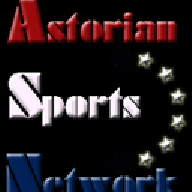 Astoria Soccer Trophy
Die Webpräsenz der Astoria Soccer Trophy hat nun auch alle relevanten Inhalte.

War ein bisschen Arbeit die Ergebnisse seit 2015 einzutragen und zu gestalten.




Dennoch sind hier auch alle relevanten Informationen zu der Organisation und den Abläufen abgespeichert:




Gibt es weitere interessierte Teams bzgl. der Trophy?

Die Anmeldephase ist am Freitag vorbei

War schon der Meinung, dass die Hong Nam Dragons bereits gemeldet sind...

Ist hiermit nachgeholt

Sehr gut.




Nun sind es 5 Vereine der ASL.

kommen noch weitere Teams der ASL dazu?

Die Los Fuegos Rangers haben sich noch nicht gemeldet, wir würden das gerne nachholen. Auch wenn wir (momentan) kein aktiv spielendes ASL-Team sind...

Damit steht die Anmeldephase der ASL 2021 fest.




Es nehmen sechs Teams aus der ASL teil.




Das heißt, dass diese sechs Teams sowie Meister (Santa Clara Towers) und Vizemeister (Freeport Mariners) der NSL-Saison 2020 sich bereits für die 1. Runde qualifiziert haben. Die übrigen 16 Teams der NSL spielen vorher in der Qualifikation die restlichen acht Teams der 1. Runde aus.




Am 13. März wird die Qualifikationsrunde und die 1. Runde ausgelost.




Die Qualifikationsrunde, an der nur NSL-Teams teilnemen findet dann am 30. März und 01. Aprril, sowie - wenn nötig - am 07. April.

Am10. April ist der letzte Spieltag der ASL am Dienstag drauf (13. April) sind dann die Hinspiele der 1. Runde, am 15. April die Rückspiele und am 21. april die notwendigen Entscheidungsspiele.




Am 22. April wird das Viertelfinale ausgelost.

Das Viertelfinale fndet dann 04., 06. und 12. Mai statt.




Am 13. Mai wird das Halbfinale ausgelost.

Am 25. und 27. Mai, sowie am 02. Juni findet das Halbfinale statt.




Das Finale findet dann am 11. Juni - zum zweiten Mal nach 2016 - im DragonsNest in Hong Nam statt.




Weitere Infos können von der Internetseite der Trophy abgerufen werden: http://ast.drenai.net/

Die NSL-Saison 2021 beginnt am 02. Juli mit der Pre-Season, den NSL-Cups

Changed the title of the thread from "Astoria Soccer Trophy 2015" to "Astoria Soccer Trophy".

Die Qualifikation wurde ausgelost...hier ist die Auslosung ab heute 90 Tage abrufbar. Wird die Tage aber auf die Internetseite der Astoria Soccer Trophy übertragen:




Gleich danach erfolgte die Auslosung der 1. Runde, an der dann die Teams der ASL teilnehmen:

Auf der Internetseite der Trophy: http://ast.drenai.net/ kann man die einzelnen Begegnungen mit Datum betrachten.




Die ASL spielt erst in der 1. Runde mit, die am 13. April beginnt.

Handlung

Freut sich bereits auf die erste Herausforderung in der AST.

Ronald D. Crane die ASL-Saison ist Geschichte, wann gehts mit der AST für die Proficlubs los?

Handlung

Erkundigt sich nochmals nach dem Stand der Dinge zum Ablauf der AST.