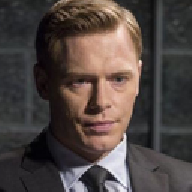 Headquarters of the Department of Safety and Law Enforcement
Handlung

Walter wurde irgendwie zum Captain befördert und sitzt nun in seinem Büro. 2 Jahre blieben ihm noch, bis man ihn pensionieren würde...

Handlung

Hört ebenfalls davon und ist weniger begeistert. Setzt einen seiner "Mitarbeiter" auf Beck an. Nur zur Sicherheit.

Handlung

Bedankt sich bei Tyrell und nimmt sicv h vor, mal bei Fletcher reinzuschauen

Handlung

Streift durch die Gänge

Officer Wheap, where's my Drug Dealer at?

Handlung

Klopft an Fletchers Tür

Inspector! Do you have a minute?

Handlung

Verzieht kurz das Gesicht als er Beck sieht. Lehnt sich dann in seinem Sessel zurück, Hände hinter dem Kopf verschränkt, Beine auf dem Tisch.




Was wollen Sie, Lieutenant?

Captain, Inspector

I need one of your Detectives... mine are all filled over with work...

Handlung

Verzieht das Gesicht noch weiter.




Das ist hier doch kein Wunschkonzert. Können Sie sich nicht einfach einen Uniformierten schnappen? Die würden sich sicherlich vor Freude bepieseln um für Sie zu arbeiten.

Ich brauche jemanden, der Ahnung von den DEalern hat, mein Dealer von gestern hat mir einen größeren Fisch geliefert, den will ich mir schnappen. Meine Jungs sind wie erwähnt alle voll mit Arbeit...

Handlung

Überlegt kurz. Vielleicht wäre das keine schlechte Gelegenheit Beck im Auge zu behalten.




Na schön.




Handlung

Greift zum Telefon auf seinem Schreibtisch und drückt eine Schnellwahltaste.




El, in mein Büro.




Handlung

Legt sofort wieder auf und kaum zwanzig Sekunden später steht ein weiterer Cop in der Tür zum Büro.




Detective Elvis wird Ihnen zur Hand gehen, Lieutenant.

Handlung

Ist kein Lieutenant mehr...

Thank you, ich weiß das zu schätzen.

Detective?

Handlung

Verlässt dann mit Elvis das Büro

Handlung

Weiß ganz genau welchen Rang Beck bekleidet




Ich bin sicher Sie werden mir den Gefallen irgendwann erwidern.




Handlung

Hebt die eine Hand hinter dem Kopf hervor, als Geste zum Abschied.

Handlung

Trifft mit Elvis und Russel hier ein

Thank You Detective. Richten Sie Fletcher meinen Dank aus?

I will.




Handlung

Antwortet er gewohnt knapp.

Handlung

Nickt ihm noch zu und bringt Russel dann erstmal zur Aufnahme

Handlung

Betritt Fletchers Büro und schließt die Tür hinter sich.




Keiner unserer Leute, soweit ich sagen konnte. Aber ich konnte die Wanze unbemerkt in Beck's Wagen anbringen.