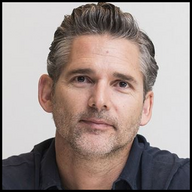 Home of the Nunokawa Clan
Handlung

Perry hält eine kleine Pressekonferenz, in der er sich nicht - wie anfänglich von der Presse vermutet - zu seinem Beitritt zur Demokratischen Partei äußert. Einziges Statement: "Das sei wohl für einen Nunokawa eine Selbstverständlichkeit ;)"




Ich wünsche allen Bürger und Bürgerinnen unserer großartigen Nation ein wunderschönes und besinnliches Weihnachtsfest




Egal ob in Sie die Feierlichkeiten mit der Bescherung heute zu Heilig Abend ober morgen zum 1.Weihnachtsfeiertag beginnen - wünsche ich Ihnen in Kreise Ihrer Familie viel Freude und Ruhe für die anstehenden Feiertage. Geniessens Sie das freudige Beisamensein Ihrer Liebsten und vergessen Sie für einige Zeit alle Lasten und Pflichten und seien Sie einfach nur mal Papa, Mama, Onkel, Tante, Bruder, Schwester, Opa und Oma.




Merry Christmas Astor!

Handlung

Der Internetauftritt der Familie Nunokawa wird upgedatet: Nun erscheint ein kleiner Videoclip von Perry, in dem er alle Astorier erreichen möchte.




Liebe Astorier und Astorierinnen!




Ich wünsche Ihnen und Ihren Liebsten einen schönen und friedlichen Sylvesterabend und einen guten Rutsch ins neue Jahr!




Viel Erfolg und Gesundheit für das Jahr 2013 wünsche ich Ihnen und Ihren Familie ebenfalls, sowie viel Kraft und Durchhaltevermögen - den es kommen jedes Jahr viele Herausforderungen auf uns zu, die wir nur gemeinsam bewältigen können




God save the United States!




Ihr,
Perry Nunokawa

Handlung

Perry gab gestern Nachmittag in seinem Wahlkreis seine Stimme zur Nachwahl des Repräsentantenhauses ab und gab noch ein kurzes Statement ab.




Ich hoffe, dass alle Astorier von ihrem Recht gebraucht machen und zur Wahl gehen bzw. gegangen sind

Handlung

Weist Vorbereitungen für seine baldige Mitgliedschaft im Council of State an.

Osanische Vorfahren? Osan?!

Handlung

Die Nunokawas haben bereits vor einigen Tagen mehrere Vereinigungen von Farbigen in [definition=6]Serena[/definition] und Rassismus-Gegner-Büdnisse nach Lo Santui eingeladen.
Ganz neu treffen einige Vertreter der neuersten Bewegung "The Wall" zu diesem Treffen zusammen.




Handlung

Es werden in intensive Gespräche über die Gemeinden und Gegenden gesprochen, welche sich von den B.B. angesprochen fühlen könnten und inwiefern dort präventiv vorgangen werden kann, damit sich eher ein Boykot entwicklet als das der Zulauf zu den B.B. entsteht.




Handlung

Desweiteren wird eine gegenseitige Unterstützung gegen die B.B. vereinbart. Alle Mitglieder dieser Koalition möchten ein Aufkeimen des B.B.-Terrorismus in [definition=6]Serena[/definition] verhindern. Die Vereinigungen sagen einen starken und konsequenten, aber auch gewaltfreien Widerstand zu.

Handlung

In den letzten Tagen ist Percival, wenn er sich zu Hause befindet, damit beschäftigt sich mit staatlichen Politikern auszutauschen. Diverse Vorbereitungen für eine offizielle Pressekonferenz werden durch sein Büro in Sen City getroffen.

Handlung

Die Nunokawa's wünschen allen Astoriern eine besinnliche Zeit im Kreise der Familien.

Handlung

Ist nach längerer Zeit mal wieder zu Hause im Familiendomizil und wird den heutigen Sonntag zum Entspannen nutzen.
U.a. steht Tontaubenschießen mit einigen männlichen Familienmitgliedern auf dem Programm.

Handlung

Besucht das elterliche Anwesend.

Handlung

Koordiniert den Umzug der Familienmitglieder um Perry nach Astoria City.

Handlung

Francesca, Gattin von Cornelius, verabschiedet Mary Ann herzlich und wünscht der Familie nur das Beste.
Anschließend macht sie sich daran den nun ungenutzen Räumen des Gebäudes eine neue Funktion zu geben.