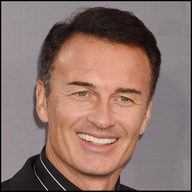 Chairman of the State Council (Jul. 2021)
Handlung

Tritt wieder einmal nach vorne um den Eid zu leisten. Hierzu hebt er stolz den rechten Arm zum Schwur.




Ich, Alexander Thomas Huang, schwöre, dass ich die Verantwortung gegenüber dem Volk von Serena wahrnehmen, es vor Ungerechtigkeit schützen, die Verfassung wahren und verteidigen und dabei stets auf das Wohl der Republik Serena bedacht sein werde.




Handlung

Bedankt sich nun bei Councilor Clayton für die Durchführung der Wahl und nimmt sogleich dessen Glückwünsche entgegen.