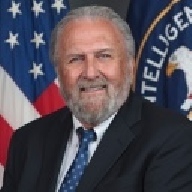 Office of the Director of the CIA
Handlung

Weist der IT-Abteilung an, die Sicherheit des internen Netzwerkes zu überprüfen und Vorschläge zur Verbesserung zu erarbeiten. Gemeinsam plant man, ein Nachrichtendienstliche Plattform zum Austausch von Informationen auf den Weg zu bringen.

Handlung

Gemeinsam einigt man sich auf den Namen IntNet als behördenübergreifendes Netzwerk.

Handlung

Lässt sich durch die IT-Abteilung erklären, welche Vorteile ein verschlüsseltes internes Netzwerk neben dem allgemeinen Internet hätte. Neben der schnellen Kommunikation mit anderen Behörden, können auch dringende Informationen leichter ausgetauscht werden.

Handlung

Sitzt noch an einigen Akten und beschließt dann Feierabend zu machen. Da die Termine beim Gouverneur von Freeland und dem Director des FBI unbestätigt geblieben sind, wird er das erstmal zurückstellen und sich auf andere Gebiete konzentrieren.

Handlung

Schaut sich den neuesten Bericht aus Renzia und Nerica an.

Handlung

Ist fast mit der Umgestaltung der Webseite fertig.




Handlung

Per interner Anordnung regelt er die genaue Sollstärke der Special Activities Division. Nach außen veröffentlicht er eine Stellenbeschreibung für die Leitung eben dieser Division. Voraussetzung ist eine militärische Ausbildung und jahrelanger Erfahrung als Soldat einer Eliteeinheit.

Handlung

Intern setzt er diese Stelle auf dringend, damit die Personalabteilung ihren Fokus hierauf legt.

Handlung

Geht noch einige Akten durch und macht anschließend Feierabend. Für morgen nimmt er sich vor, die Schaffung der neuen Abteilung voranzutreiben.

Handlung

Schreibt die Stelle des Deputy Director of Digital Innovation aus. Bewerbungen können an das Büro des Directors gesendet werden.

Handlung

Weißt Director Booth darauf hin, dass die Amtsbezeichnung "Deputy Director" dem unmittelbaren Vertreter des Directors vorbehalten sein soll. Für die Leitung von Abteilungen sei die Amtsbezeichnung "Assistant Director" vorgesehen.*




Handlung

Lässt die Personalabteilung die Stellenbezeichnung anpassen.




SimOff

Hab mich zu sehr am Original orientiert

Handlung

Lässt nochmal im Haus alle Stellenbezeichnungen überprüfen.

Handlung

Sitzt weiter am neuen Wikiartikel der CIA. Anschließend überprüft er nochmal die aktuellen Budgets der verschiedenen Abteilungen.

Handlung

Erwartet gespannt die Ergebnisse der Wahl. Ausserdem er die professionelle Berichterstattung an, so sollten die Medien arbeiten.

Handlung

Arbeitet noch nebenbei einige Alten durch, während er sich über die laufende Auszählung informieren lässt.

Handlung

Ist auf die kommende Amtszeit unter der neuen Präsidentin gespannt.

Handlung

Genehmigt einen Operation um politische Informationen über Neu-Friedrichsruh zu erhalten. Vordergründig möchte man die Stabilität und militärische Stärke Vor-Ort in Erfahrung bringen. Die gleiche Aufgabe erhält eine andere Operationsgruppe mit Ziel Roldem.