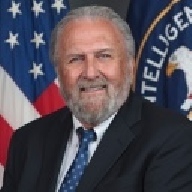 Office of the Director of the CIA
Handlung

Bezieht nach seiner Ernennung sein neues Büro.

Handlung

Er geht die aktuellsten internen Berichte durch und überlegt die Organisationsstruktur zu verändern.

Handlung

Verfolgt den interessiert den Konflikt auf Adrastea.

Handlung

Erstellt eine grobe Struktur der CIA.




Handlung

Überarbeitet nebenbei die aktuelle Website und wird eine neue bald veröffentlichen.




Handlung

Nimmt die Anfrage zur Kenntnis.

Handlung

Bereitet sich auf die Aussage vor dem Committee vor.

Handlung

Lässt sich die Berichte über die allgemeine Situation auf Renzia bringen.

Handlung

Geht die Personalakten durch um zu schauen, wen wer nach Renzia zu Aufklärungszwecken entsenden könnte.

Handlung

Arbeitet weiter an der neuen Webpräsenz der Agency.




Handlung

Lässt einige Stellen, wie den Associate Director of Operations ausschreiben.

Handlung

Führt einige Bewerbungsgespräche mit Anwärtern für eine Karriere bei der CIA.

Handlung

Entsendet ein kleines Team von Agenten auf den Kontinent Renzia um neue Informationen zu erhalten.

Handlung

Notiert sich seine Termine für die nächsten Tage in seinem Kalender und geht dann die einzelnen Abteilungen besuchen.

Handlung

Ebenso plant er einen Besuch der Aus- und Weiterbildungseinrichtungen der CIA.

Handlung

Bereitet seine Dienstreise nach Freeland vor, um mit dem Gouverneur über etwas bestimmtes zu sprechen.

Handlung

Er überlegt, ob es sinnvoll wäre auch eine Abteilung für Signals Intelligence einzuführen, da ja immer mehr digitalisiert wird.

Handlung

Verfolgt sehr interessiert den Wahlkampf zwischen den Republikanern und Demokraten. Er ist gespannt wer das Rennen macht und wie der Sieger zur CIA und deren Arbeit stehen wird. Gerade während des Wahlkampfes arbeitet der Auslandsnachrichtendienst auf Hochtouren.