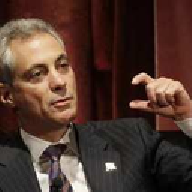 The Baby Boom of 2017
Handlung

Runzelt die Stirn.


Ging es nicht um eine fehlerhafte Erhebung beim Zensus und rein praktisch sind die Menschen längst da, obwohl sie administrativ ignoriert wurden?

Mag sein, aber das beantwortet uns leider nicht die Frage wo diese Menschen denn leben: Verstreut auf dem Land oder als "Bonus" in unseren größeren Städten. Natürlich können wir das jedem Staat einzeln überlassen, aber ich denke die selbe Lage für alle Staaten wäre besser.

Dafür müssten wir wohl einen Zensus durchführen lassen oder wenigstens die Register prüfen - aus meiner Erfahrung als Historikerin kann ich allerdings sagen, dass Städte schneller wachsen als das Umland, aber eher selten ausschließlich die Städte wachsen. Ich habe auch den Eindruck, dass etwa die City of Astoria keinen größeren Zuwachs mehr erlebt hat, weil es dort sehr voll ist und dafür der "Bacon Belt" breiter geworden ist.

Nicht dass dadurch jemand dem großen AC den Rang als größte Stadt Astors abringt

Mit fast 40 Mio. extra Einwohnern schafft das jeder Staat im Schlaf, wenn er es darauf anlegt.

Meinen Sie nicht, dass der Fehler eher aufgefallen wäre, wenn eine Stadt dermaßen groß geworden wäre?

Offenbar sind wir sehr schlecht darin solche Dinge zu bemerken

Ich weiß ja, dass Sie aus führender Position in Laurentiana kommen, aber bitte sprechen Sie nicht für mich - meine Forschungen an der Assentia State haben mit diesen Vorgängen nichts zu tun.

Handlung

stichelt sie grinsend gegen Woodrow.

I've heard there's demand for the actual numbers now. I was just looking into it the other day. Die Frage ist, ob und wie wir das laufende Bevölkerungswachstum in Betracht ziehen wollen oder lediglich die Gesamtzahl von damals anpassen.

Wir brauchen schon ein sauberes statistisches Modell und eine laufende Fortschreibung, Elias, sonst haben wir doch in ein paar Jahren wieder absurde Fehler einzugestehen.

Handlung

gibt sie zu bedenken.

Das Problem wird es immer geben, wenn diese Daten nicht laufend erhoben werden. But I think the most important starting point is to declare the population numbers as of today...'ish.

Fortschreibungen haben zwar etwas magisches, sind aber anerkannte statistische Methoden, oder? Ein periodischer Zensus kann sicherlich nicht schaden, aber das ist dann weniger Wissenschaft als Bürokratie, die der Kongress regeln müsste,

Well, you're the Scientist, not me, Sally

Heißt aber immer noch, dass wir den Status Quo aufklären müssen.

Ich bin Historikerin, keine Mathematikerin. Mit Quellenarbeit kenne ich mich aus und stimme dir insofern zu: Wir müssen zuerst Aufklärung leisten.

Guten Tag zusammen! Ich bin für Freeland hier nun zugegen.




Zum Thema: Vice President Stone spricht davon, dass die Bevölkerung doppelt so groß ist - wäre die einfachste Lösung nicht einfach die Einwohnerzahlen der Bundesstaaten zu verdoppeln?

Welcome, Mr Vice President!

Die Frage ist doch aber auch dann, für welchen Stichtag diese Aussage - wenn sie denn statistisch exakt war - gültig war und wie sich die Bevölkerungszahl seitdem verändert haben wird.

Dann nehmen wir als Stichtag das Datum der Aussage von VP Stone und rechnen für jedes Jahr ein Wachstum von 0,6 Prozent hinzu, was dem Wachstum der RL USA entspräche.