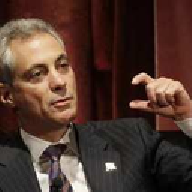 The Baby Boom of 2017

Ging es nicht um eine fehlerhafte Erhebung beim Zensus und rein praktisch sind die Menschen längst da, obwohl sie administrativ ignoriert wurden?

Mag sein, aber das beantwortet uns leider nicht die Frage wo diese Menschen denn leben: Verstreut auf dem Land oder als "Bonus" in unseren größeren Städten. Natürlich können wir das jedem Staat einzeln überlassen, aber ich denke die selbe Lage für alle Staaten wäre besser.

Dafür müssten wir wohl einen Zensus durchführen lassen oder wenigstens die Register prüfen - aus meiner Erfahrung als Historikerin kann ich allerdings sagen, dass Städte schneller wachsen als das Umland, aber eher selten ausschließlich die Städte wachsen. Ich habe auch den Eindruck, dass etwa die City of Astoria keinen größeren Zuwachs mehr erlebt hat, weil es dort sehr voll ist und dafür der "Bacon Belt" breiter geworden ist.

Nicht dass dadurch jemand dem großen AC den Rang als größte Stadt Astors abringt

Mit fast 40 Mio. extra Einwohnern schafft das jeder Staat im Schlaf, wenn er es darauf anlegt.

Meinen Sie nicht, dass der Fehler eher aufgefallen wäre, wenn eine Stadt dermaßen groß geworden wäre?

Offenbar sind wir sehr schlecht darin solche Dinge zu bemerken

Ich weiß ja, dass Sie aus führender Position in Laurentiana kommen, aber bitte sprechen Sie nicht für mich - meine Forschungen an der Assentia State haben mit diesen Vorgängen nichts zu tun.