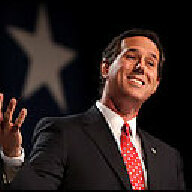 El Conjunto | Headquarters of the Republican Party of New Alcantara
Handlung

Kommt in die Parteizentrale der Republikanischen Partei New Alcantaras.

Mr. Ross,




schön Sie zu sehen. Darf Ihnen etwas anbieten ? Tee, Kaffee... etc.

Wenn wir schon einmal so zusammensitzen, können Sie sich auch eine Beteiligung an der Politik unseres States, über Ihre Mitwirkung an der Legislature hinaus vorstellen ?

Nein, danke.
Das könnte ich mir durchaus vorstellen, aber ich bin eigentlich gekommen um mit ihnen über die Ausrichtung der Republican Party zu sprechen. Nachdem wir auf Bundesebene nur mehr sehr schwach vertreten sind sollten wir uns auf die einzelnen Bundesstaaten konzentrieren, vorrangig aber auf [definition=5]New Alcantara[/definition].

Gestatten Sie mir eine Frage: Muss ich mich um die Mitgliedschaft in der Republican Party of NA extra bewerben oder werde ich automatisch Mitglied, sobald ich Mitglied der Bundespartei bin, da ich ja derzeit in NA wohne?

Da haben Sie Recht Mr. Ross, dass ist auch einer der Gründe weshalb die Republican Party of [definition=5]New Alcantara[/definition] jetzt verstärkt öffentlich auftritt.




Mr. Ortega, schön dass Sie zu uns gefunden haben. Nein, alle Mitglieder der Bundespartei mit Wohnsitz in [definition=5]New Alcantara[/definition] sind Mitglied der Republican Party of NA. Für eine Mitarbeit in unseren Unterorganisationen ist nur eine formlose Beitrittserklärung notwendig.

Dann möchte ich hiermit diese formlose Beitrittserklärung abgeben.

Welcome to the Republican Party of New Alcantara!

Handlung

Die parteinahe New Alcantara United Farmers' Party lädt alle Mitglieder und Unterstützer der Republikaner zum "First Barbecue of the new Year" ein. Neben den vielen Köstlichkeiten aus allen Teilen des Staates am Buffet, sorgt eine Band mit bekannten Western und Countrymusik für "Stimmung".

Handlung

AC steht am Buffet.

Handlung

Reist ebenfalls nach der Kongresssitzung nach NA um am Barbecue teilzunehmen.

Bitte nur zu bedienen Sie sich, Gentlemens.




Handlung

Steht mit einer roten Kochschürze am Grill und wendet nochmal die herrlich saftigen Steaks.

Handlung

Beantragt eine parteiinterne Diskussion und Abstimmung über den Wahlmodus in NA für die anstehenden Vorwahlen.

Fellow Republicans,




ich spreche mich für Semi-Closed Primaries aus. Wählen können demnach alle Bürger unseres Staates die der Republican Party of New Alcantara angehören, Ihre Untersützung dem RNC angezeigt haben und Ihren Wohnsitz in New Alcantara haben oder parteipolitisch ungebunden (hier nur Federal-IDs) sind.

Wie viele Mitglieder haben wir denn derzeit? Wichtig sollte es sein, dass wir so vielen Menschen wie möglich die Möglichkeit geben sich an den Vorwahlen zu beteiligen. Ich plädiere daher für offene Vorwahlen.

Mitglieder wären derzeit wir beide (Federal-IDs), Mr. John Walker Ross und Mr. A.C. Pearson (Side-IDs). Wenn wir tatsächlich offene Vorwahlen abhalten, würde ich mich nach Vorbild der demokratischen Vorwahlen aus dem letzten Jahr dafür aussprechen, dass die Stimmen unserer Mitglieder doppelt gewichtet werden und ansonsten alle Federal-IDs abstimmen können.

Wenn das der Kompromiss ist auf den wir uns einigen, kann ich damit leben. Mir ist wichtig, dass sich so viele Menschen wie möglich an der Wahl beteiligen können.

Handlung

Nach der Messe in Williamsburgh, geht Gideons Reise per Mietwagen weiter nach El Conjunto, wo er im Red-Buffalo-House auf die Überreste der New Alcantara Republicans treffen wird. Nach dem Austritt von former Governor Parker und dem Verschwinden von former Congressman Ortega – beide ehemalige Vorsitzende der NA Fraktion und der Bundespartei – hat der Ruf und vorallem die Mitgliederzahl gelitten. Durch dieses informelle Treffen sollen alte Kontakte wieder aufgefrischt werden und ein klares Zeichen dafür gesetzt werden, dass die GOP "still alive and kick'in" – ganz besonders auch in NA – ist. Gideon freut sich bereits auf viele interessante Gespräche.

Handlung

Ist extra angereist, um bei diesem Treffen dabei sein zu können. Sie freut sich, dass auch in NA wieder ein stärkerer republikanischer Wind wehen soll.