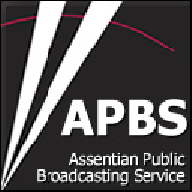 (Alcona Stadium Hambry) Carrie Upperwood in Concert
Handlung

Das riesige Astorian Football Stadion ist bis auf dem letzten Platz gefüllt. Mit grosser Spannung wird der Star der Stunde vom Publikum erwartet, doch die Lautsprecher kündigen vorerst den Secretary of Commerce und Senator Frankie Carbone an, was auf wenig Begeisterung stösst. Der Senator entschuldigt sich gestenreich bei den entäuschten Fans.




Good evening Ladies and Gentlemen! Bitte haben Sie keine Angst, ich wollte nur unsere gemeinsame Freundin Carrie persönlich mit einer Umarmung Willkommen heissen. Das sei einem alten Fan wie mir hoffentlich erlaubt, oder!?




Handlung

Unter den Pfiffen vermischt sich auch Applaus.




OK, wir haben schon genug gewartet. Ich durfte diese junge Dame vor Jahren während meiner Gouverneurszeit persönlich kennenlernen, da sie so freundlich war bei unserer Assentia Got Milk! Kampagne mitzuwirken. Es ist mir eine ausserordentliche Freude Sie heute wieder in [definition=1]Assentia[/definition] begrüssen zu dürfen:




Ladies and Gentlemen, Miss CARRIE UPPERWOOD!

Handlung

Tanzt ausgelassen neben ihrem Vater zu den Countryklängen von Carrie Upperwood.