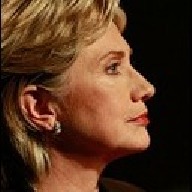 Fun Fact of the Day
Jawoll. Obwohl ich die erste Version der Frage viel besser fand. Denn: Wer war der XIX. (19.) Präsident der Verienigten Staaten?

Oh Gott das weiß niemand

Bob O'Neill!

:dafuer:

Bob O'Bama

Wenn ich der Messias sein sollte, dann werde ich vielleicht noch wiedergeboren...

Bob for President!
Dann mache ich den Vize damit ich nachrücken kann.

Macht mich doch einfach zum Ehrenpräsidenten!

Ich könnte dich zumindest zum Geist des Weissen Hauses ernennen.

Sehr gut. Ein bisschen Geist im Weißen Haus hat noch nie geschadet.

Mal sehen ob du uns be-Geistern kannst.

Keine Angst, ich werde mir etwas sehr geist-reiches einfallen lassen.

Ich bin gespannt darauf wie du uns Geist-ig inspirieren willst.

Solange wir geist-esgegenwärtig sind wird das nichts

Ich verwette mein geist-iges Eigentum darauf, dass doch.

Du hast einem guten Erfinder-geist

Man wird halt kreativ beim ganzen herum-geistern!