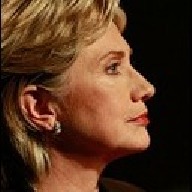 Fun Fact of the Day
Der Witz war jetzt ziemlich Geist-los.

Geist-ern wir ab von hier

Da war nicht mal ein Vitz Varga

Hattest du zu viel Wein-Geist?

Dann bist du wohl ein Klein-Geist.

[Sim] Erlebt die Auferstehung, geht zu Varga, sagt Langweilig und erschießt sich

Handlung

Hofft das Lüneburg jetzt nicht umher-Geist-ert.

[sim] Bereitet Baumgärtner Albträume und Kopfschmerzen

Handlung

Heuert einen Geist-erjäger an.

[sim] Eine Stimme im Kopf zu Baumgärtner: Daaaas wird nichtssssss bringeeeeen!

Ist ja wie auf einer Geist-erbahn hier.

Wir sollten einen Geist-Heiler rufen.

Äußerst geist-erhaft hier.

[sim] Stimme: Eiin Geiiiisttttheilleeer bringggttt überhauuuubttt nixxxxx

Da kann ich nur be-Geist-ert applaudieren.