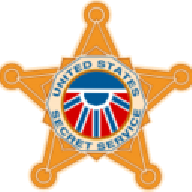 Headquarters of the U.S. Secret Service



Im Zentrum von Astoria City, umringt von normalen Büroräumen, findet sich das Hauptquartier des United States Secret Service, mit Tiefgarage für die Fahrzeuge des USSS. Hier hat der Director seinen Sitz, ebenso die meisten Agents. Es gibt zusätzlich in jedem Bundesstaat noch ein Field Office.

Handlung

Recht bald nachdem er den "Sonderauftrag" des Secret Service erhalten hatte, hatte sich Quinn auf den Weg zum USSS-Headquarter gemacht.
Dort angekommen hatte er einen der Agents unter Zuhilfenahme seiner Dienstmarke dazu gebracht, ihm einen SecretService-Anzug und einiges technisches Equipment ebenso wie einen Wagenschlüssel zu geben.
In einem schwarzen Wagen mit Blaulicht auf dem Dach fuhr er schließlich im schwarzen Anzug, samt SecretService-Headset und einem neuen Schulterholster marke "all-in-one" sowie mit einigem Sonderequipment ausgerüstet fuhr er Richtung Wohnung Lanter-Davis, um diese zu ihren ersten Terminen abzuholen.

Handlung

Nachdem er in Astoria City angekommen war, suchte er sich einen Parkplatz und stellte seinen Wagen hin. Anschließend lief er auf dem driekten Wege zu dem Büro von Mr. Redwick. Dort angekommen klopfte er an und wartete.

Handlung

Als es klopfte schaute Seamus zur Türe.




"Herein"

Handlung

Langsam und doch mit voller inbrunst öffnete Anthony die Tür und trat ein.




"Guten Morgen Sir. Ich habe mich sogleich ich Ihren Brief gelesen hatte auf den Weg zu Ihnen gemacht."

Handlung

Seamus musterte kurz den Eintretenden, dann begann er zu reden




"Willkommen, Mr Myers. Sie wissen ja wie man mit Waffen und so umgeht. Also, Ihre Schutzperson ist Mr Alricio Scriptatore, ein weiterer Agent wird Sie unterstützen. Einen Karton mit Ihrer Ausrüstung habe ich da hinten abgestellt. Haben Sie noch Fragen?"

"nur eine Sir. Wo befindet sich Mr Scriptatore zur Zeit? Damit ich sofort mit meiner Arbeit beginnen kann."




Handlung

Während er das sagte, ging er zu dem Karton und rüstete sich aus.

Handlung

Seamus tippte kurz eine Abfrage in seinen Computer, bekam von dort eine Rückmeldung ein sah wieder zu Myers




"Senator Scriptatore befindet sich in Astoria City, vermutlich zu Hause."

"Danke sehr Sir. Wenn Sie mich nun entschuldigen würden. Da gibt es jemanden auf den ich auspassen muß."




Handlung

Mit dem Rest aus dem Karton unter dem Arm verließ er das Büro und fuhr auf dem direkten Weg zu dem Haus von Mr. Scriptatore.

Handlung

Nachdem er endlich einen Parkplatz gefunden hat, begibt er sich vors Büro von Mr. Redwick und klopft

Handlung

Seamus blickte kurz auf als es klopfte.




"Ja bitte? Hereinspaziert!"




Guten Tag Mr. Redwick, meine Name ist Tobias Osterhagen, ich hatte mich bei Ihnen beworben.




Handlung

Reicht Mr. Redwick die Hand

Handlung

Seamus mustert den jungen Mann kurz von Kopf bis Fuß und nickt dann.




"Ja... ja, Sie scheinen durchaus geeignet zu sein... wie ich hier lese haben Sie auch schon kleinere Referenzen... ich denke... hmmmh, ja... doch, die Tests hier sehen alle sehr gut aus. Wenn Sie wollen könnten Sie schon morgen hier anfangen, natürlich erst nach einer kleinen Eidleistung..."




"Ja, Sir, wäre mir eine Ehre..."




"Nun denn, sprechen Sie mir bitte nach.
'Ich gelobe hiermit, all meine Kraft dem Schutz der Vereinigten Staaten, Ihrer Organe und Ihrer Vertreter einzusetzen und diese mit meinem Leben zu beschützen.'"




Handlung

Seamus sah neugierig zu dem Anwärter und wartete auf Wiederholung der Eidformel.

Handlung

Legt die rechte Hand auf die Brust




"Ich gelobe hiermit, all meine Kraft dem Schutz der Vereinigten Staaten, Ihrer Organe und Ihrer Vertreter einzusetzen und diese mit meinem Leben zu beschützen."




Danke, Sir. Es ist mir eine Ehre für die USA zu arbeiten.

Nun denn, herzlich Willkommen beim Secret Service. Ich werde Sie für die Außenstelle in [definition=8]Hybertina[/definition] einteilen. Dienstmarke, Ausweis und Waffe kriegen Sie die nächsten Tage.

Vielen Dank.
Wenn ich fragen darf, wie hoch wird die Arbeit vergütet?

Nun, nach Beamtenvorschriften nehme ich an, plus Gefahrenzuschlag. Ich hoffe sehr Ihnen damit geholfen zu haben.




SimOff

Fragen zu sowas an... na ja an den der zuständig ist... im Zweifelsfall wen von der Regierung fragen

Ok, Vielen Dank. Gibt es sonst noch irg. etwas, weil ich gerne meine Wohnung weiter einrichten würde.

Nein, Sie dürfen wegtreten. kontaktdaten haben wir ja.