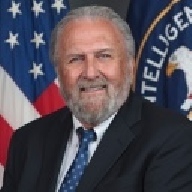 Office of the Director of the CIA
Handlung

Kommt wieder ins Büro und geht einige Akten durch. Man wird die CIA intern umstrukturieren und effektiver aufstellen. Er schaut sich nach geeigneten Herstellen für Datensicherheit und Funksicherheit um. Er plant die gesamte Hard- und Software auszutauschen, da man keine Angriffsfläche für ausländische Nachrichtendienste werden möchte.

Handlung

Lässt sich über den aktuellen Stand des Intelligence Network mitteilen. Sehr zufrieden mit dem Stand, bewilligt er weitere Gelder für das Projekt.

Handlung

Lässt sich den Stand des IntellNet vorführen und ist begeistert. Hierüber können die astorischen Geheimdienste Informationen auf einem sicheren Wege miteinander teilen und so wesentlich schneller bei Gefahren reagieren.

Handlung

Arbeitet an einer neuen Organisationsstruktur, welche er zeitnah dem Board of Management mitteilen wird.

Handlung

Nimmt erfreut die Vereidigung der neuen Präsidentin zur Kenntnis und ist auf die weitere Zusammenarbeit gespannt.

Handlung

Gibt intern die Anweisung heraus, sich näher mit dem Sha'nat Futuna zu beschäftigen und einen kurzen Bericht über das Land anzufertigen.

Handlung

Lässt sich einen Bericht über Neu-Friedrichsruh vorlegen.




Handlung

Schickt einen Brief an das Office of Administration Management und geht danach noch einige Personalentscheidungen durch.

Handlung

Geht die ersten Bewerbungen für die Stelle des Assistant Directors und Leiter des NCS durch.

Handlung

Geht einige Änderungen an der Webseite durch.




Handlung

Setzt ein Glückwunschschreiben auf.

Handlung

Lässt die neue Webseite online gehen und schaut dann noch einige Bewerbungen durch. Als nächstes wird er sich an einen Ausbildungsfaden setzen.

Handlung

Geht aktuelle Berichte der Chief of Stations durch.

Handlung

Führt mit einigen aussichtsreichen Bewerbungsgespräche.

Handlung

Freut sich über die sehr gute Verstärkung des Leitungteams der CIA. Er lädt die neue Director of the NCS zu einem Gespräch ein.

Handlung

Überlegt ob es möglich ist, die Gedanken eines anderen zu kontrollieren. Er macht sich einige Notizen dazu und bereitet sich dann auf die Besprechung mit der Director of the NCS vor. Er ist gespannt wie Ihr erster Eindruck ist und mit welchen Mitteln sie die Informationen beschaffen möchte.

Handlung

Meldet sich beim Director an.

Handlung

Man lässt sie gleich durch.




Madam Director, schön das Sie Zeit haben. Möchten Sie was trinken?




Handlung

Deutet dabei auf eine gemütliche Sitzecke.

Ein Glas Wasser wäre mir recht.


Handlung

Nimmt in der Sitzecke Platz.