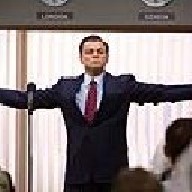 (Out-dated) Office of the U. S. Senator for Serena - Mr. Ed Blokker
Hallo Claire,




sie hat ja nicht mich eingeladen sondern gleich den ganzen Kongress. Ich finde aber, wenn der Kongress als ganzes zusammenkommt, soll er öffentlich tagen. Wozu ein weiterer informeller Kreis? Das gefällt mir garnicht. Außerdem finde ich es nicht wirklich selbstbewusst vom Kongress, wenn er sich zum Anhängsel der Präsidentin macht.
Man könnte also sagen: Mir gefällt der Stil nicht.
In der Sache bin ich immer Gesprächsbereit, du kennst mich.

Ich verstehe. Wie geht es denn privat? Hast ja momentan einiges zu tun mit den Nominierungen :).
Und was planst du denn wegen deines Justizentwurfs?

Bestens. Hearings sind vor allem für die Kandidaten anstrengend. Ich denke diesmal kommen alle durch. Mal sehen.

Liebe Serenesen,




Ich will hiermit frühzeitig darauf hinweisen, dass ich nicht erneut als Senator kandidieren werde. Damit will ich ermöglichen dass alle geeigneten Kandidaten genug Zeit haben, sich einzubringen.

[sim]noch bevor die Stimmen in Assentia ausgezählt sind reist der Senator weiter nach Serena in seine Heimat, wo die nächste Vorwahl ansteht.

[sim]verteilt in Sen City Flyer und spricht mit Bürgern. Hier ist Blokker zuhause, hier hat er viel Rückhalt. Ob es aber Rückhalt auch bei den republikanischen Vorwahlen ist, das wird sich noch zeigen.

[sim]für eine Tag kommt Ed Blokker aus dem Vorwahlkampf nach Sen City. Ein bisschen Erholung - ein Bisschen abarbeiten von Liegengebliebenem. Bald schon geht es weiter nach Astoria City.

[sim]Ed landet am Abend mit der letzten Maschine aus der Hauptstadt in Sen City. Erschöpft von Wahlkampf und Arbeit in Astoria City kommt er an und zieht seinen Koffer vom Band. Dann lässt er sich nach Hause fahren. Wagen und Fahrer warten.




Ed schlägt sich Wasser ins Gesicht, wechselt den Anzug. Dann springt er wieder raus. Mit dem Wagen holt er noch zwei weibliche Bekannte ab und stürzt sich dann in das für seine Freizügigkeit bekannte Nachtleben von Sen City.

[sim]Ed bricht auf nach Freeport zur Wahlparty.

Ich gratuliere Ms Holland und Beglückwünsche Serena zur Wahl als Senatorin!

[sim]das Büro wird aufgeräumt, letzte Unterlagen abgeholt. Dann wird die Tür geschlossen. Die Nachmieter warten schon.