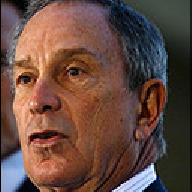 Wahl zum Gouverneur - September 08
Hiermit gebe ich meine Kandidatur bekannt.

Ist die Wahl nicht gestartet worden oder habe ich nur keine Wahlbenachrichtigung erhalten?

Ich habe ebenfalls noch keine Wahlbenachrichtigung bekommen.

Original von Department of the Interior
Ladies and Gentlemen,




[...] Beginn der Gouverneurswahl am Dienstag, 16.September [...]




Mr O'Neill, wo haben Sie denn diese Aussage her?

Das Department of the Interior hat die Planungen wohl etwas geändert, ich habe mich selbst auch schon gewundert. Aber Mr Smith wird sich dabei sicherlich etwas gedacht haben.

Gentlemen,




die Gouverneurswahl wird morgen starten und parallel zu den Kongress- & Präsidentschaftswahlen abgehalten. Damit endet sie am Sonntag, 21.9. Wir entschuldigen uns, dass wir Sie nicht gezielt darüber informiert haben.

Kein Thema, das erspart den Bürgerinnen und Bürgern Assentias wenigstens den doppelten Weg zum Wahllokal innerhalb weniger Tage

*unter großem Blitzlichtgewitter und in Begleitung seiner Familie gab der Kandidat für das Gouverneursamt, Francis Wilkerson, heute in Freyburg seine Stimme ab. Nach der Wahlhandlung sagte Wilkerson:*




Heute ist ein schöner Tag und ich bin guten Mutes, das Vertrauen der Bürgerinnen und Bürger der Republik [definition=1]Assentia[/definition] zu erhalten.
Ich möchte alle Wahlberechtigten um die Stimmabgabe bitten, ein Beweis und ein Ausdruck für die lebendige Demokratie in diesem unserem...in unserem Land!
Ich danke Ihnen!

Glueckwunsch zur Wahl, Mr Wilkerson. Da hat sich doch [definition=1]Assentia[/definition] wieder mal richtig entschieden.




Schoen auch, dass jetzt meine Zeit als Acting Governor vorbei ist. Die Gouverneursvilla in Fredericksburg hat mich mittlerweile schon angeoedet.

Herzlichen Glückwunsch, Mr Wilkerson!

*am Morgen nach der Wahl tritt der neue Governor vor die Presse*




Sehr geehrte Damen und Herren, liebe Bürger Assentias,




ich danke für Ihr Vertrauen in mich, das höchste Amt unseres Staates zu bekleiden! Ich möchte mich auch bei allen persönlichen Gratulanten recht herzlich bedanken.
Doch dies ist nicht die Zeit zu feiern, nein, es ist die Zeit, zu arbeiten!
Ich werde mich unverzüglich zur State Assembly begeben, um dort den Amtseid abzulegen und mit der Regierung zu beginnen.