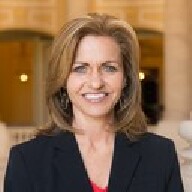 Gubernatorial Elections – September 2021
Handlung

Hat bereits im Vorfeld eine Kandidatur ausgeschlossen.

Handlung

Gibt bekannt, dass sie noch über eine erneute Kandidatur nachdenkt.

Handlung

Hofft darauf, dass Betty sich nochmals für eine Amtszeit aufstellen lässt.

Betty Green, listed as Democrat, for Governor of the State of Astoria.




In Ermangelung von Alternativen stelle ich mich erneut den Bürgerinnen und Bürgern zur Wahl.

Handlung

Ist in seiner Heimat zur Wahl gegangen.