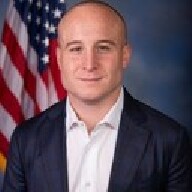 O. 2021-036 - President of the U.S. Senate
Mr President pro tempore,




Ich erkläre meine erneute Kandidatur!

Mr. President pro tempore,

fellow Senators,




Wahlen sind die Essenz unserer Demokratie. Und obwohl die Entscheidung des Präsidiums zur Kandidaturenfrist so richtig war, kann ich den Wunsch nach einer tatsächlichen Wahl — im Gegensatz zu einer einfachen Abstimmung — selbstverständlich nachvollziehen. Ich erkläre daher erneut meine Kandidatur und freue mich über die Stimmen der ehrenwerten Kollegen.

Die Kandidaturfrist ist abgelaufen. The Clerk will call the Roll.