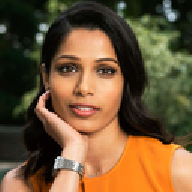 Director of the Electoral Office
Madam President, man könnte den Director pro tempore einladen und ihn bitten das Amt weiterhin auszuführen.

Ist das nun ein Personalvorschlag Ihrerseits, Senator Arroyo?

Zu mindestens könnte man darüber beraten, Senator Kingston.

Dann schlage ich Director pro tempore Charles Tan hiermit als neuen Direktor vor.

Honorable Members,




es gibt einen Personalvorschlag. Ich setze daher eine letzte Frist von 24 Stunden, um einen weiteren Vorschlag abzugeben.

Madam Speaker,

ich schlage den bisherigen Bundeswahlleiter Charles Han für eine weitere Amtszeit vor.

Honorable Members of Congress,




ich unterstütze den Vorschlag zur Wiederwahl des aktuellen Directors, Mr. Charles Han.




Madam President,

ich halte diesen Vorschlag ebenfalls für unterstützenswert.

Madam Speaker,

ich schlage hiermit Mr. Joshua Aido aus Serena vor.

Freue mich auf die Vorstellung des Kandidaten.

Honorable Members of Congress,

die Amtszeit von USEO Director Aido endete im April 2021.




Ich werde daher President Jones mit Rücksprache mit Sen. Arroyo als Director pro Tempore erneut Mr. Aido vorschlagen, so fern dieser gewillt ist dieses Amt zu übernehmen.

Sarah Jones  Tamara Arroyo  Joshua Aido




Parallel wird demnächst das reguläre Prozedere zur Bestellung eines Bundeswahlleiters eingeleitet.

Handlung

Hat keine Einwände

Handlung

Schlägt den Kongressmitgliedern vor, erst im kommenden Monat einen regulären Direktor des Wahlamtes zu bestimmen.

Handlung

Erkundigt sich nach den Gründen für diesen Vorschlag.