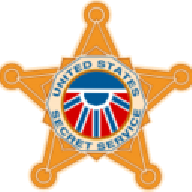 Handlung

Monty torkelt durch den Wald. Seine Wohnungssuche in D.C. verlief eher mäßig, da war ein Frustbier nötig. Oder vier.

Handlung

Die Agents laufen weiter , den USSS Marathon wollte man nicht asl letzter abschließen. Bracewell ist noch nicht in Sichtweite

Jim, did you hear about that new director? Press says, he's a former Air Force Major..

Handlung

Ihm fällt da ein Lied ein.

Monty, der Bracewell, verirrte sich im Wald. Es war so finster und auch so bitterkalt... *sing*

An Air Force Major? And I thout, that I was high ranked in here... but a Lieuten.ant seems not that.

Jim, you're 36, Director McRice is over 55

Handlung

Monty singt weiter, er hat sich wohl verlaufen.

Er kam bald an ein Häuschen, naja, eine Bretterbude, fein! Wer mag noch hier sein, ich fühl mich nicht mehr allein... *sing*

Handlung

Er öffnet die Türe und sieht sich um. Da ihm kalt ist, geht er zum Ofen und will Holz nachlegen.

Gibt es hier auch Licht? Hm.

Handlung

Er schaut nach einem Lichtschalter.

Handlung

Währendessen bleiben die beiden kurz stehen, da "Jim" die Schnürsenkel aufgegangen sind

Jim, we need to run 8 miles, and have to be at work in 2 hours, hurry up! I wanna go under the shower before

Handlung

Er holt sein Smartphone raus und schaltet die Taschenlampenfunktion an. Da sieht er aus dem Ofen zwei Stöckelschuhe rausragen, an zwei Beinen. Es entweicht ihm ein gellender Schrei.

Hüüllfeee, einee Heeeexxxeeee!!!!

Handlung

Er nimmt die Beine in die Hand - die eigenen, sprichwörtlich, nicht die echten - und rennt aus der Bude, die Arme in die Höhe und laut aufschreiend.

Did you hear that? It comes from there!

Handlung

"Jim" ist zum Glück fertig, sodass beide schnellen Schrittes Bracewell entgegenkommen

Sir? Anything okay?

Handlung

Wird plötzlich von den Taschenlampen der Cops geblendet.

Hee, nicht ins Gesicht!

Handlung

Schirmt seine Augen ab, er vergisst für einen Moment den Schock.

Handlung

Die beiden erkennen sofort, wer ihr Gegenüber ist. Sie schalten die Stirnlampen aus

Mr. Bracewell, what happened?

Handlung

Beide bringen ihre Marken zum Vorschein, die haben sie während des Frühsportes immer dabei

Handlung

Da fährt ihm der Schreck wieder durch die Glieder und Knochen.

Füße! Beine! Leiche! Da hinten, in der Bretterbude.

Handlung

Zeigt zum Haus, aus dem er gestürmt ist.

Leiche? Wir schauen uns das mal an

Handlung

"Jim" deutet auf eine Bank

Setzen Sie sich solange, die Aufregung ist sonst nicht gut für Sie




Handlung

Nachdem sich Bracewell gesetzt hat, gehen Tom und Jim in das Gebäude

Fuck. Das ist ja tatsächlich 'ne Leiche.

Sicher, dass das nicht nur 'ne Puppe ist?

Nein, Jim, schau mal, siehst Du das da am Bein? Das ist definitiv ein echter Mensch. beziehungsweise.. das war ein echter Mensch.

You're right, Tom, I call the FBI...

Handlung

Sitzt ganz benommen da. Fast wie damals, als er angeschossen wurde. Er kann nicht länger sitzen und folgt den Cops. Die sollen wohl wissen, was sie tun. Als er in der Türe steht und sieht, was da erleuchtet wird, wird ihm ganz anders und er übergibt sich an der Türschwelle.

Mr. Bracewell, you shouldn't be... oih.. come with me..

Handlung

Tom führt Bracewell auf kehrt um geleitet ihn wieder hinaus.. Der Rucksack! da war noch eine ungeöffnete Flasche Wasser

Möchten Sie einen Schluck Wasser?




Handlung

Derweil greift Jim zum Telefon...

Handlung

Er trauert um das Bier. Zum Glück wurde niemand geduscht, das wäre ein Frevel in Pottyland.

Die armen Pottylegs... ehm ...heads...

Handlung

Schüttelt den Kopf, ihm ist schwummerig. Er nimmt das angebotene Wasser an.

Eww, dieser Geschmack. Ja, ich möchte, dringend!

Handlung

Nimmt die Flasche, öffnet sie und nimmt einen kräftigen Schluck, spült den Mund aus und spuckt das Ganze auf dem Boden. Wiederholt das ganze und schuckt einen dritten Zug herunter.

Danke.

No Problem, Sir. Fühlen Sie sich langsam besser?

Handlung

Schüttelt den Kopf.

Nicht wirklich. Ich brauche was stärkeres, glaube ich. Ich mag hübsche Beine und teure Pumps, aber da sollte noch eine Frau dran sein und nicht... so etwas.

Wollen Sie, dass ich einen Arzt rufe?

Handlung

Er schüttelt den Kopf. Da hilft in der Regel nur eines.

Nein, holen Sie den Barkeeper! Ich muss die zwei Biere wieder nachkippen, die ich da drüben gelassen habe.