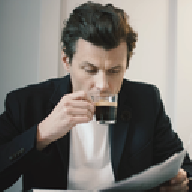 Handlung

Übernimmt den Vorsitz und lässt die Klage dem Verfahrensgegner zukommen.

Ich eröffne hiermit das Vorverfahren. Ich gebe dem Klagegegner nun die Möglichkeit, seine rechtliche Vertretung zu regeln und anschließend zur Klage Stellung zu nehmen.

Your Honor,




ich bin von der Geschäftsführung der NC Press Inc. mit der rechtlichen Vertretung des Unternehmens in diesem Verfahren beauftragt worden.




Ich bin mit meinen Mandanten übereingekommen, dass es zumindest falsch war die aktuelle Wohnadresse des Klägers offen zu legen. Dies ist die einzige Stelle an der die Redaktion wissen- und willentlich für psychischen Stress beim Kläger sorgte.
In diesem Punkt bieten wir daher eine ausgerichtliche Einigung an.

Ich bitte Sie die entsprechende Vollmacht zeitnah vorzulegen.




Counselor Lovecraft, was sagen Sie zum Angebot der Gegenseite?

Natürlich. Hier, bitte.


Handlung

Reicht er die Vollmacht ein.




Das scheint zu genügen.


Handlung

Blickt zu Counselor Lovecraft.

Handlung

Ist überrascht, dass die NC Press Inc. nun doch bereit ist einzulenken, nachdem man gestern noch felsenfest darauf bestanden hat nichts falsch gemacht zu haben. Ist dafür weniger überrascht, dass der Beklagte von einem bekannten, republikanischen Anwalt vertreten wird.




Wenn der Vertreter des Beklagten konkreter wird, was das für meinen Mandanten bedeuten würde, sind wir natürlich bereit darüber zu reden. Gerne auch im privaten.

Sie werden verstehen, dass ich hier in aller Öffentlichkeit nicht allzu konkret werden kann: Kurz gesagt würde die NC Press jedoch einen siebenstelligen Betrag anbieten. Die Details und weitere Angebote von unserer Seite würde ich gerne in privaterem Rahmen besprechen.

Handlung

Ist sichtlich genervt ob der Sinnlosigkeit des Verfahrens.


Ich denke wir verschwenden hier unsere Zeit. Counselor, wollen Sie Ihre Klage zurückziehen oder nur eine Prozesspause einlegen?

Your Honor,




solange die Details einer möglichen Einigung nicht geklärt sind, sehe ich keinen Grund das Verfahren gleich wieder einzustellen.




Einer kurzen Pause um das zu klären stimme ich zu.

Ich halte eine Pause ebenfalls für das angebrachte Mittel.

Let's take a twenty minute recess.

Your Honor,




it seems we have come to an agreement. We withdraw the case.

Handlung

Betritt wieder den Saal.


Court is back in session :hammer.




So sei es.




Case is adjourned :hammer.


Handlung

Und verlässt den Saal sogleich wieder.